Preparing to Travel With a Disability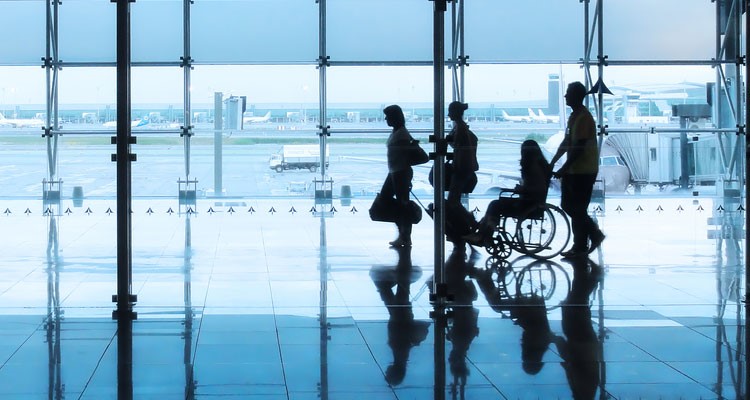 With the holidays drawing near, it's time to get plans for family visits and end-of-year trips finalized before the busy season is in full swing. Traveling with a disability that requires mobility equipment can quickly become a stressful task if proper accommodations have not been made in advance.  Preparing ahead of time can save you some headaches when it is time to board your plane. Here are some things to keep in mind when planning your upcoming vacations
Be sure to inform your airline if you or someone you are traveling with uses a wheelchair, mobility equipment or will need to bring medical equipment onto the aircraft.
Ensure you have refilled prescriptions for any medications you may need throughout the duration of your trip.
If you need to rent a car, make these arrangements in advance to guarantee a handicap accessible vehicle.
If possible, bring any tools you might need in case you experience any issues with your wheelchair. If you have replacement parts, it might be a good idea to bring these along as well.
If your wheelchair must be checked for your flight, make sure to tag it as you would the rest of your luggage. Include your name and contact details, as well as those of your hotel or wherever else you may be staying.
Staying somewhere other than home can be a challenge so make sure your hotel or other arrangements are accessible by wheelchair (if necessary) and can otherwise accommodate you.
Plan to arrive at the airport as early as possible to ensure you have plenty of time to make your way through security and finalize any special accommodations you might require for your mobility equipment.
When booking your flights, know that passengers requiring a wheelchair are generally the first to board and last to leave the plane, meaning that connecting flights with short layovers may become difficult.
Despite having to take select special measures, those living with disabilities should not be apprehensive to fly or travel. Airlines have become more and more accommodating and understanding, making this the perfect time to book a vacation and get back in touch with faraway friends and family.
This mobility update has been brought to you by NMEDA – the National Mobility Equipment Dealers Association. Need some information on how to make your vehicle wheelchair accessible or upgraded with the latest and most convenient features? Contact a NMEDA dealer in your local area. Your local NMEDA member is a mobility equipment and accessibility expert!
https://nmeda.org/wp-content/uploads/2017/11/travel-wheelchair.jpg
400
750
nmeda
https://nmeda.org/wp-content/uploads/2020/06/nmeda-logo.png
nmeda
2017-11-21 20:16:03
2022-11-22 12:07:37
Preparing to Travel With a Disability