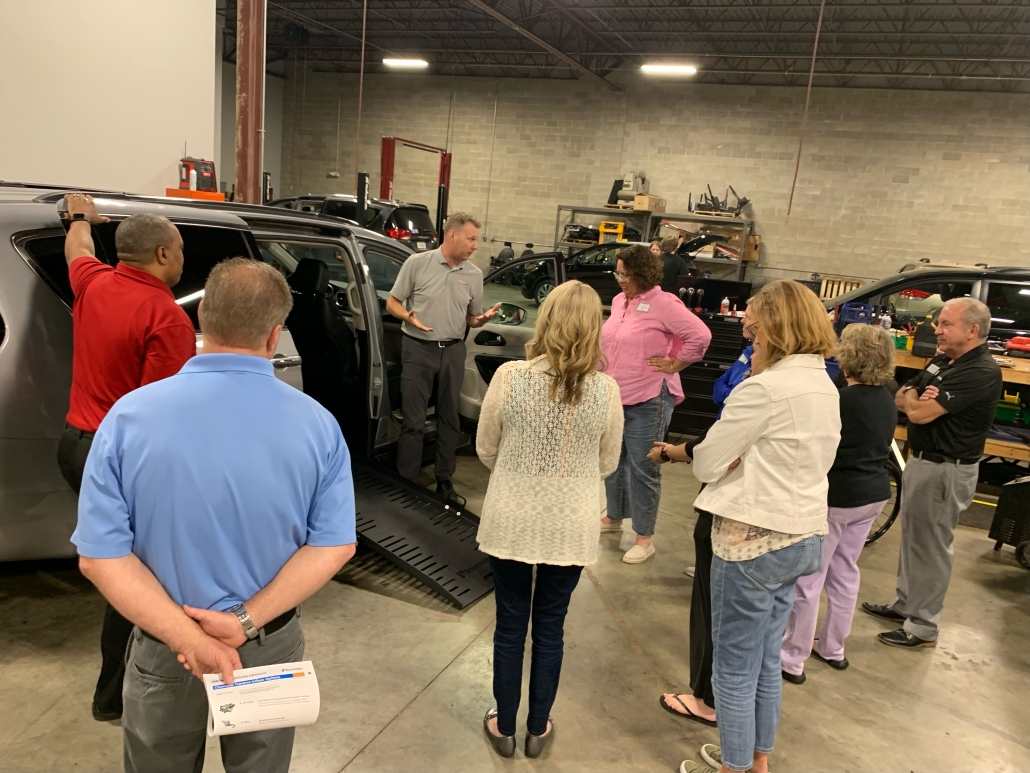 Superior Van & Mobility was the most recent mobility dealer to host to two successful Comprehensive Automotive Mobility Solutions (CAMS) events last month, the first in Indiana and then another in Michigan. Check out the event details and photos at CAMS education page.  Feedback included comments such as "seeing the vehicle and equipment option was eye opening", "so many healthcare workers need to know this information," and "awesome presentation."
As we all know, traveling is not the easiest these days. So NMEDA would like to send a huge shout out and thanks to all who traveled to support these educational events. ADED's President-elect Kate Lopez received rave reviews for her presentation at both sessions. In addition to the host support from Superior Van & Mobility, manufacturer support was provided by Sure Grip, Adapt Solutions, Q'STRAINT and BraunAbility.
Remember that these highly-rated full day CAMS workshops are designed for the dealer to educate local referral sources and healthcare influencers about the auto-mobility industry. The session is presented by a regional CDRS who is prepared to present on your behalf.  The workshop is packed full of information for attendees to learn about mobility equipment solutions, who are the key players, and most importantly where they should refer when seeking solutions for their clients.
NMEDA is an approved provider for many healthcare organizations and is often able to provide free continuing education units/contact hours to case managers, OTs, CDRSs, and in some states, PTs.  If you would like to host a CAMS event in the future, please contact learning@nmeda.org for more information.