Seniors Breeze Through Airport Lines—Sort Of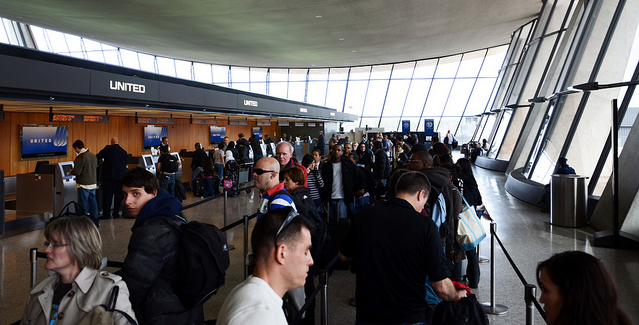 Seniors Breeze Through Airport Lines—Sort Of
Going on an accessible vacation? You should know that in March, the Transportation Security Administration posted a sign in four airports notifying passengers age 75 and older that they can leave light jackets on and don't have to remove their shoes while going through certain lanes at security.
If the pilot program is successful, it will be expanded, but those age 75 and older must still go through the scanning machines and possible patdowns.
The TSA is working on its image; last fall, it began allowing children 12 and younger to pass through security with a similar senior policy. But it still fails in other areas.
Recently, three women—one 89 years old—complained they were forced to disrobe during a secondary screening.
And in April, The Dept. of Transportation (DOT) assessed a civil penalty of $50,000 against a airline for violating rules protecting air travelers with disabilities.
DOT also said the airline failed to provide the same passenger with adequate assistance in pre-boarding and getting on and off the plane, despite receiving advance notices that the individual had a disability and needed assistance prior to the flight.
The Dept. received a total of 38 disability-related complaints in February 2012.
DOT requires airlines to provide assistance to passengers with disabilities while boarding and deplaning aircraft, including the use of wheelchairs, ramps, mechanical lifts and service personnel where needed.
DOT operates a toll-free hotline to assist air travelers with disabilities. The hotline provides general information to consumers about the rights of air travelers with disabilities and responds to requests for printed consumer information. It also assists air travelers with time-sensitive disability-related issues that need to be addressed in "real time."
Air travelers who experience disability-related air travel service problems should call the hotline at 1-800-778-4838 (voice) or 1-800-455-9880 (TTY) to obtain assistance.
The National Mobility Equipment Dealers Association (NMEDA) is an advocate for mobility and accessibility for drivers with disabilities. If you need help with converting or buying a handicap accessible car, truck or van, please consider one of our mobility equipment dealers.
Photo Credit: flickr.com/photos/khawkins04
https://nmeda.org/wp-content/uploads/2012/05/airport-line.png
325
639
nmeda
https://nmeda.org/wp-content/uploads/2020/06/nmeda-logo.png
nmeda
2012-05-04 20:12:10
2020-10-13 13:12:17
Seniors Breeze Through Airport Lines—Sort Of