Portable Wheelchair Ramps Useful in a Variety of Situations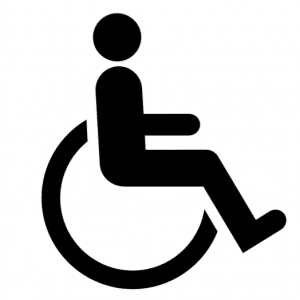 For those with disabilities, many conversion vans and minivans offer either a ramp or lift to get the wheelchair into and out of a vehicle. The lift has its share of fans as they are automated, but the ramp is also popular due to its versatility and price. (Portable ramps start at under $100.)
Portable ramps can be mounted on most vehicles without having to alter the vehicle in any way. They are fairly easy to carry and store. Plus, they do not have to be permanently attached to the vehicle, so they can be used on vehicles, trailers, steps and porches.
Wheelchair Ramp Styles
They come in a variety of styles. Many even come with a handle for transporting purposes.
Basic ramps:
They are light-weight enough to be used with little exertion by a caregiver or attendant.
They are not mechanical, so they do not break down easily and rarely need expensive repairs.
They take up a minimum of space when folded.
Platform access ramps:
Heavier than the basic ramp, they carry heavy loads and passengers with disabilities.
They also fold for storage and can be carried easily.
Roll-up ramps:
You can easily roll up the ramp, put it in its own bag and store it in the back of a van, trunk of a car or under a seat.
Channel or track wheelchair ramps
Two thin ramps provide a channel for each side of the wheelchair. Bumpers on each one prevent the wheelchair from falling off.
These ramps can hold up to 600 pounds or more depending on the brand.
To be certain you get the right ramp for your wheelchair and vehicle—and for safety's sake—consult with a mobility expert before purchasing.
The National Mobility Equipment Dealers Association (NMEDA) is an advocate for mobility and accessibility for drivers with disabilities. If you need help with converting or buying a handicap accessible car, truck or van, please consider one of our mobility equipment dealers.
https://nmeda.org/wp-content/uploads/2011/09/Wheelchair-ramps2-300x300.png
0
0
nmeda
https://nmeda.org/wp-content/uploads/2020/06/nmeda-logo.png
nmeda
2011-09-30 13:24:57
2020-11-20 07:57:28
Portable Wheelchair Ramps Useful in a Variety of Situations