For Your Warranty's Sake: Don't Neglect Your Vehicle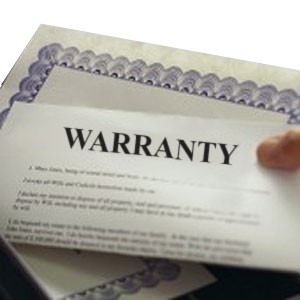 All new vehicles have a manufacturer's warranty, but you must maintain routine service to make sure that coverage remains in effect. New and used car warranties keep the cost of ownership down. Besides, you want to keep your accessible vehicle in great working order all the time.
Make sure you know the maintenance requirements and that routine maintenance is performed on time or the manufacturer may not honor the warrant.
The Magnuson-Moss Warranty Act of 1975 states that: Having an aftermarket part or modifying your vehicle cannot automatically void your warranty. The act states that a dealer must prove that aftermarket equipment caused the need for repairs before it can deny warranty coverage.
More tips:
For converted vehicles, examine the warranty information to make certain conversions have not voided any warranty.
Read the warranty's fine print in the owner's manual in the section "What is Not Covered." Can't find the owner's manual? Try Edmunds online or use the Edmunds maintenance calculator.
If your vehicle was damaged in a fire, flood, earthquake, or another natural disaster, the warranty will be voided.
Keep up with scheduled service. If you don't, the dealer is not responsible for repairing damage to the engine. (How long has it been since that last oil change?)
Keep all records and receipts related to having the car serviced. They are proof that you maintained your vehicle
If you perform even minor maintenance yourself, save the receipts for all parts and fluids you bought. Make sure you use the correct fluids as outlined in the owner's manual.
If your car is totaled in an accident, the warranty is voided.
If the dealer suspects you have been racing or off-roading, a warranty claim can be denied.
This mobility safety update has been brought to you by NMEDA – the National Mobility Equipment Dealers Association. Need some information on how to make your vehicle wheelchair accessible or upgraded with the latest and most convenient features? Contact a NMEDA dealer in your local area. Your local NMEDA member is an expert in mobility equipment and accessibility
https://nmeda.org/wp-content/uploads/2011/07/vehicle-warranty.jpg
0
0
nmeda
https://nmeda.org/wp-content/uploads/2020/06/nmeda-logo.png
nmeda
2011-07-28 13:30:38
2020-10-13 10:47:01
For Your Warranty's Sake: Don't Neglect Your Vehicle