Parking Permitted, Right?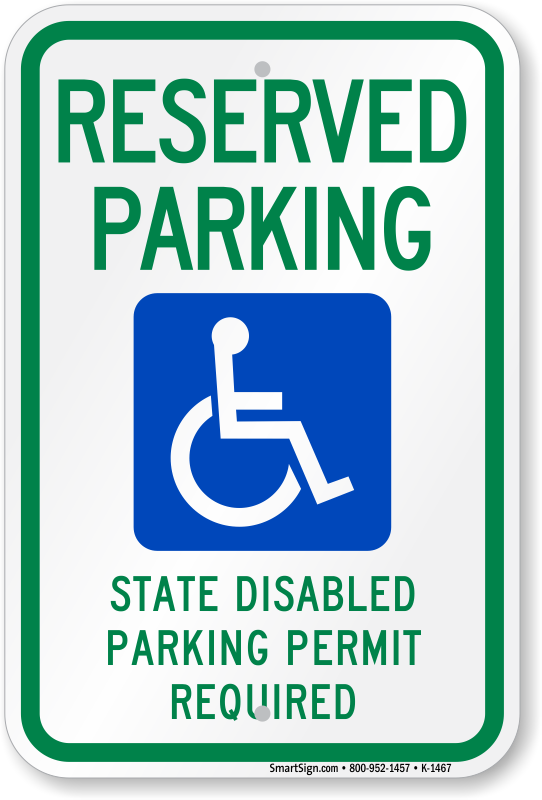 Luckily, there are parking permissions in place for those with disabilities. Not only does such parking allow for easier access to store fronts and by offering closer proximity, but enlarged parking spaces also accommodate adaptive vehicles more readily.
Disability parking spot permit policies, requirements and procedures for obtainment may vary from state to state, but reserved spaces remain mandated by the Americans with Disabilities Act Accessibility Guidelines, nationwide. More highly trafficked areas may choose to forgo recognition of out-of-state permits all together. New York City is currently the only state in the union that does not recognize permits that are not issued by New York, and they take the heat for it. Multiple recipients of illegal parking citations with out-of-state permits argue that New York's refusal to recognize non-NYC disabled permits as a violation of their civil rights.
The majority of the US adopts blue permits to denote those with more permanent disabilities and red to those with more temporary conditions, such as recovery from surgery. As with many special allowances, illegal use and abuse of such permits have been known to follow. Most recently in Effingham, Illinois, the secretary of state's office has focused efforts on thwarting such acts with strictly enforced consequences. A spokesperson for the secretary of state's office claiming "the abuse of these spaces causes lots of problems for drivers with disabilities." She states that such persons are forced to either "park far away," or "leave and hope to come back later." In response to those illegally parking in spots reserved for people with disabilities, Illinois statewide officials cited 60 people in the first weekend alone of this effort that had parked illegally and/or improperly, confiscating almost 30 place cards. Fines ranged up to $500. So, rest assured that efforts are not absent to ensure that the rightful users are actually using spaces allotted to people with disabilities.
In most cases, permits are assigned to those who meet certain restricted mobility criteria:
1. Cannot walk 200 feet without resting
2. Cannot walk without the use of or assistance from a brace, cane, crutch, another person, a prosthetic device, wheelchair, or another assistive device
3. Is restricted by lung disease to such an extent that the person's forced (respiratory) expiratory volume for one second (when measured by spirometry) is less than one liter, or the arterial oxygen tension is less than 60 mm/hg on room air at rest;
4. Uses portable oxygen
5. Has a cardiac condition to the extent that the person's functional limitations are classified in severity as Class III or Class IV according to the American Heart Association leaflet "The Functional and Therapeutic Classifications of Patients with Diseases of the Heart" (printed June 1, 1990)
6. Is severely limited in their ability to walk due to an arthritic, neurological, or orthopedic condition.
Permits are free of charge in some states and annually renewable. Check with your local DMV for location specific information on how to obtain a disabled parking permit.
The National Mobility Equipment Dealers Association (NMEDA) is an advocate for mobility and accessibility for drivers with disabilities. If you need help with converting or buying a handicap accessible car, truck or van, please consider one of our mobility equipment dealers.
https://nmeda.org/wp-content/uploads/2013/01/reserved-parking-ada-handicap-sign-k-1467.png
0
0
nmeda
https://nmeda.org/wp-content/uploads/2020/06/nmeda-logo.png
nmeda
2013-01-21 16:03:12
2021-01-07 11:15:38
Parking Permitted, Right?