Insist on Certified Maintenance on Accessible Vans Every 6 Months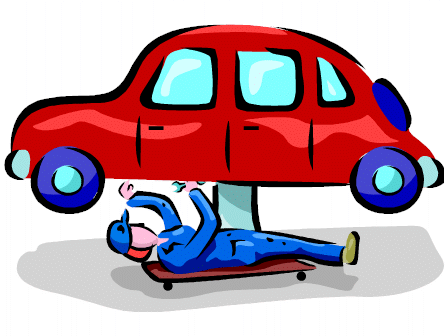 Every vehicle needs maintenance on a periodic basis, and a wheelchair-accessible vehicle is no exception. Do you take your van to a regular mechanic occasionally for oil changes and tune-ups and then a mobility dealer for the adaptive equipment check-up every six months?
Going to two different places when you don't need to is poor time management. For smooth operation of your time, handicap van and adaptive equipment, skip the mechanic and take it to a mobility dealer – many can do both in just one trip.
Be sure your conversion and equipment is serviced by a mobility technician accredited by the National Mobility Equipment Dealers Association (NMEDA). They will have the training and experience needed to maintain and repair complicated, high-tech systems and controls installed in a modern handicap van. NMEDA dealers have expertise in dozens of features that a regular mechanic is not trained to repair. A small sample of the list includes:
Inspect and operate each mobility feature to recognize any problems and do necessary lubrication and repair
Inspect and test transfer or jump-seat operation
Inspect the ramp drive arm
Clean and lube all conversion hinges
Lubricate the entire kneel system
Inspect wheel chair tie-downs (belts, floor track, tie down bolts, etc.)
Check platform and platform attachment points
Check hydraulic system and power unit
Ask if the dealer offers a service package that provides maintenance for the vehicle (engine, transmission, etc.) and also inspects, troubleshoots and performs full maintenance and service on the conversion and its systems (lift or ramp, hand controls, tie-downs, power seats, etc.)
To find a certified dealer near you, visit NMEDA.com, a non-profit association that helps you find and select quality dealers (NMEDA members) who sell and maintain quality products. Click on the "Dealer Locator" icon on the home page. NMEDA's Quality Assurance Program (QAP) ensures that you get the best equipment you need with the best customer service.
The National Mobility Equipment Dealers Association (NMEDA) is an advocate for mobility and accessibility for drivers with disabilities. If you need help with converting or buying a handicap accessible car, truck or van, please consider one of our mobility equipment dealers.
Image Credit: FreeDigitalPhotos.net
https://nmeda.org/wp-content/uploads/2011/10/mobility-vehicle-maintenance-schedule.gif
0
0
nmeda
https://nmeda.org/wp-content/uploads/2020/06/nmeda-logo.png
nmeda
2012-04-12 18:08:35
2020-10-13 07:18:34
Insist on Certified Maintenance on Accessible Vans Every 6 Months