Exercise and Staying Active this Winter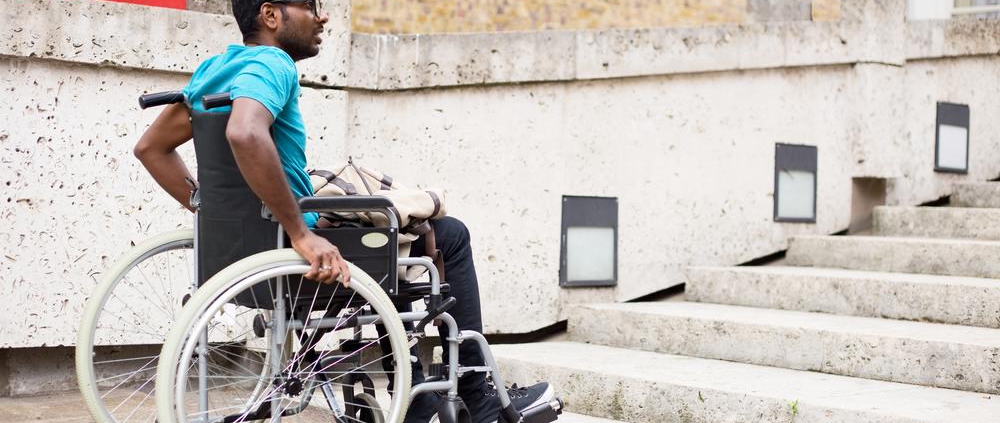 It's the New Year, and we all know what that means. It's time to make a plan to keep up those resolutions we made in December, including the one that makes it on most of our lists each year—get more exercise.
For persons with disabilities, staying active (to the appropriate level for your specific needs) can ease pain, help you sleep better, help with chronic conditions and even have a positive emotional impact. Although regular exercise is proven to help us look and feel great, it's easy to abandon your wellness goals at the first sign of an obstacle, whether it's not knowing where to start, record low temperatures or lack of motivation. In any of these cases, having a plan and goals will help make it easier to stick to your resolutions. Below are our top tips for making a plan to get and stay active this New Year.
Training for Your Needs
Purchasing a gym membership is a great first step towards your fitness goals, but knowing what to do next is just as vital. The key to seeing life-changing benefits from exercise is making sure you're using proper form, so if you have never worked out before, speaking to your occupational therapist or hiring a personal trainer might be the best option for you. A professional can help you focus on the right muscle groups while staying safe.
At Home Workouts
For days when temperatures hit frigid lows, at-home workouts can still get your heart pumping and sweat rolling. Having a home gym can be as easy as investing in a few sets of free weights, resistance bands, etc. Some trainers may make house calls, so even if you can't make it to the gym, you can still get in a workout. There are also endless fitness resources online, many of which are completely free! And not every workout has to be an intense sweat session, why not try a wheelchair yoga class or learn some wheelchair dance choreography?
Join an Intramural League
A little bit of competition can transform your scheduled workouts into a fun game, literally. There are countless sports leagues nationwide for persons with disabilities looking to get active, from wheelchair basketball to bowling or even hockey. Most leagues and teams accommodate players of all skills, whether you're a proven athlete or it's your first time playing. Team sports are a fantastic way to get and stay active, while also enjoying a fun, social activity. Having a team counting on you to show up and play your best can also be the boost of motivation you need this year.
Is your resolution to be more active this year? Share your New Year's resolutions with us on Facebook and Twitter, we want to hear how you're accomplishing your goals!
The National Mobility Equipment Dealers Association (NMEDA) is an advocate for mobility and accessibility for drivers with disabilities. If you need help with converting or buying a handicap accessible car, truck or van, please consider one of our Quality Assurance Program mobility equipment dealers.
https://nmeda.org/wp-content/uploads/2017/01/staying-active.jpg
667
1000
nmeda
https://nmeda.org/wp-content/uploads/2020/06/nmeda-logo.png
nmeda
2017-01-10 14:35:23
2017-01-10 14:35:23
Exercise and Staying Active this Winter