Caregivers: Consider These 5 Things Before Buying a Mobility Vehicle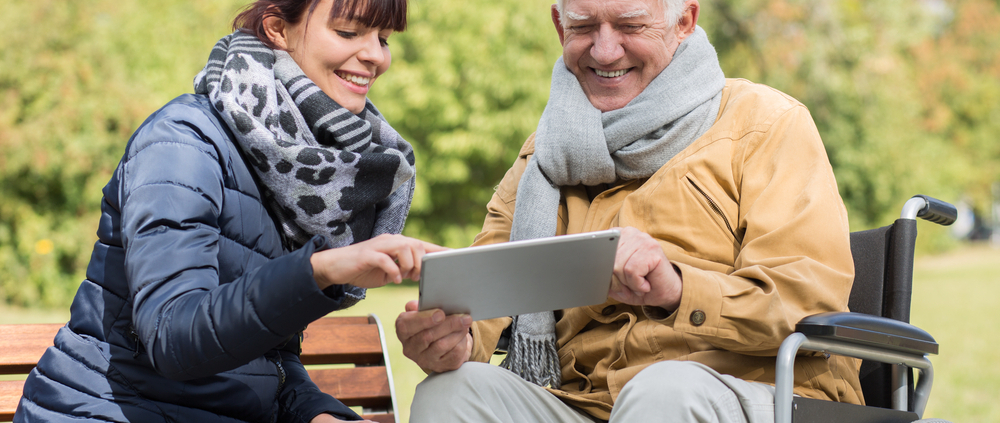 Caregivers spend an average of 20 hours per week providing care or assistance. Having an accessible vehicle can provide convenience and efficiency when caring for an individual with limited mobility. If you are contemplating purchasing a wheelchair accessible vehicle, we offer these five things to consider.
1. Medical Needs and Equipment
Will you always be around to help your loved one get in and out of the vehicle? Will they need to transfer from their wheelchair and, if so, is there a place to stow the wheelchair? Whenever possible, caregivers are encouraged to bring the equipment your loved one will be traveling with, including wheelchairs, special seats, oxygen tanks, etc. to dealerships. This way, you'll be sure everything fits securely before signing off.
2. Safety and Reliability
Only NMEDA dealers participate in the mobility industry's only Quality Assurance Program. That means these QAP-accredited dealers not only have your best interests in mind as a caregiver, but they are also highly trained in ensuring your safety on the road, and that of your loved one. Mobility vehicles purchased from reputable, accredited NMEDA dealers have been modified and inspected by top industry professionals, and all dealerships even offer 24-hour emergency roadside assistance to give you added peace of mind.
3. Comfort
Whether you're driving to doctor's appointments, trips to the park, or going on regular road trips, comfort is a big deciding factor in selecting the right vehicle for you and your family. Certain vehicles require you to lift your loved one in and out of the vehicle, and, while that may be a viable option for some, it might not be the solution for you and your own physical needs. Take your top choices for a test drive with your loved one if possible, and see how comfortable the experience is for both of you.
4. Longevity
What will your life look like in five years? While no one can predict the future, it's important to look to upcoming years before selecting a vehicle. Will your loved one be using a power wheelchair instead of a manual chair? Will they no longer be able to transfer from their wheelchair into a built-in seat? Buy the mobility vehicle your family will need in three or four years, not just for today.
5. Entertainment
Finding the right handicap accessible vehicle isn't all about practicality, this is also the vehicle where you and your family will spend a good amount of time together. From built-in TV displays to configurable seating options that allow for a mix of passengers with and without disabilities, finding storage and entertainment options that fit your family's needs can make your job as a caregiver just a little bit easier.
Finding the perfect wheelchair accessible vehicle can truly transform everyday life for caregivers of persons with disabilities. While these five things are important considerations, there are many more factors that go into finding and buying the right vehicle. Fortunately, help is waiting at your local NMEDA dealer.
The National Mobility Equipment Dealers Association (NMEDA) is an advocate for mobility and accessibility for drivers with disabilities. If you need help with converting or buying a handicap accessible car, truck or van, please consider one of our Quality Assurance Program mobility equipment dealers.
https://nmeda.org/wp-content/uploads/2016/11/Caregiver-Vehicle-Buying-Tips.jpg
667
1000
nmeda
https://nmeda.org/wp-content/uploads/2020/06/nmeda-logo.png
nmeda
2022-04-04 15:17:49
2022-04-12 11:43:54
Caregivers: Consider These 5 Things Before Buying a Mobility Vehicle