All About Adaptive Vehicles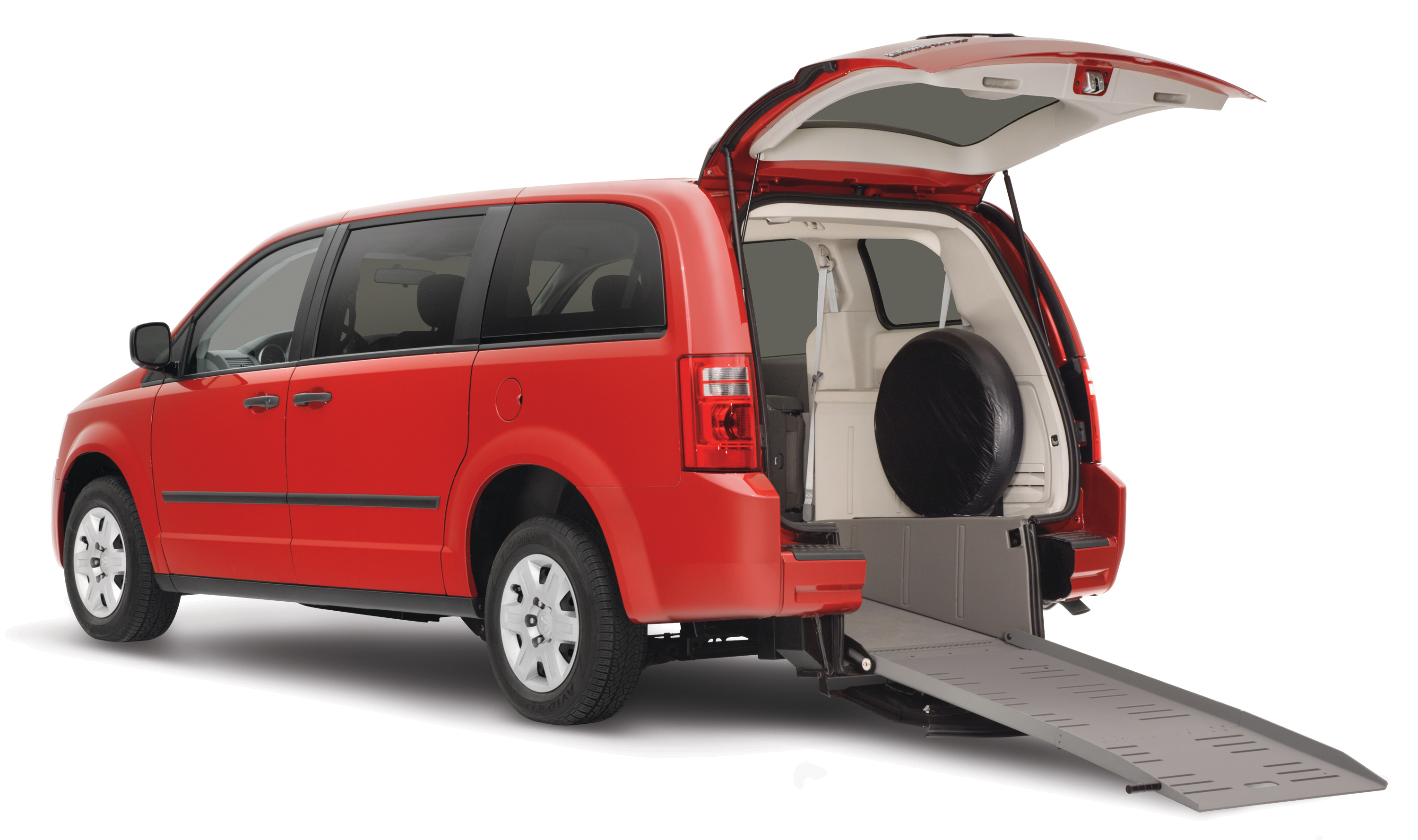 TAMPA, FL (April 20, 2015) – Having freedom and your independence is critical to maintaining a healthy attitude toward life. The ability to drive is usually at the top of the list when it comes to overcoming mobility challenges. There are multiple options for adaptive vehicle equipment on the market. Selecting the appropriate features and modifications can be a tough task to handle on your own. To help, members of the National Mobility Equipment Dealers Association (NMEDA), a non-profit association, have the answers.
Q.) Are vehicle ramps difficult to operate?
Most vans equipped with side-entry mobility equipment are fully automatic with operations as simple to use as pushing a button. Vans can be converted to automatically open their doors, lower to the curb and deploy or stow a ramp without the driver or passengers assistance. Manual options are also available. Built with springs that carry most of the ramp's weight, manual ramp options are also quick and simple to use solutions.
Q.) Can I drive from my wheelchair?
In many cases, it is possible for drivers with disabilities to operate a vehicle from a wheelchair. With the use of both a wheelchair tie-down system and occupant restraints, driving from a wheelchair can be a safe and convenient option.
Q.) Can I drive from my scooter?
No, operating or riding a vehicle from a scooter is not recommended. In order to remain safe while traveling, passengers or drivers in scooters should always transfer into vehicle seating. Turning or swivel seats can make the transfer process easier and less demanding on those with limited mobility. Scooters should also be properly secured with a tie-down system to prevent movement in case of a sudden stop or turn.
Q.) Side entry vs. rear entry – which is best for me?
There are a few things to consider when deciding between a side entry and a rear entry vehicle. Side entry vehicles work well for drivers and co-pilots getting in to the front of the vehicle, as well as passengers. Rear entry is best if you are a caregiver transporting a person with a disability. Depending on the parking conditions of your regularly visited establishments, your vehicle's entry points may need to be redefined. If you often need to parallel park or live in a region that experiences recurring inclement weather, a side-entry vehicle will prove to be a better option. These are only a few of the things to consider when choosing between side and rear entry. Consult your NMEDA dealer to fully determine your best fit.
Q.) Can someone else drive my vehicle if I install hand controls?
In most cases, both able-bodied drivers and those with disabilities can comfortably operate vehicles adapted with hand controls. Most hand controls do not interfere with the way a manufacturer intended the vehicle to be driven.
For more frequently asked questions, visit www.nmeda.flywheelsites.com and click on the "About" button. Also feel free to engage with us on Facebook and Twitter to learn more about mobility solutions.
About the National Mobility Equipment Dealers Association
Founded in 1989 as a non-profit trade association, the National Mobility Equipment Dealers Association (NMEDA) supports more than 600 mobility equipment dealers, manufacturers and driver rehabilitation specialists in the U.S. and Canada dedicated to expanding opportunities for people with disabilities. NMEDA is the sponsor of National Mobility Awareness Month each May and the Local Heroes Contest that celebrates Life Moving Forward. For information on NMEDA, please visit www.nmeda.flywheelsites.com, as well as Facebook and Twitter. Visit MobilityAwarenessMonth.com for the National Mobility Awareness Month.
https://nmeda.org/wp-content/uploads/2015/06/rear-entry.jpg
0
0
nmeda
https://nmeda.org/wp-content/uploads/2020/06/nmeda-logo.png
nmeda
2015-04-20 17:27:35
2020-10-13 15:36:40
All About Adaptive Vehicles