What you need to consider before selecting your wheelchair accessible vehicle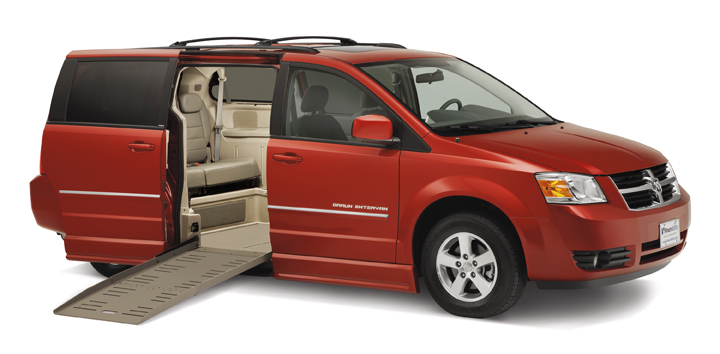 Now that you have made the decision to purchase a wheelchair accessible vehicle, you need to shop around for the best provider. Many folks turn to a mobility specialist dealer. Here are some considerations you may want to keep in mind when doing your research and shopping.
Stock – What brands of vehicle does the dealer offer? Do they have a wide-range of vehicles for you to choose from? Do they provide both new and used choices? Do they convert other vehicles besides vans, like SUVs and trucks?
Range of Conversions – Does the company offer the ramp and product options that are specified to your needs? Do their vehicles provide the safety features and equipment you need?
Aesthetics – Which vehicle best fits your personality and will keep you happy in the long run?
Location – Is the dealer close to where you live?
Funds and Financing – Is purchasing from this provider beneficial to you in terms of cost? Do they provide a range of priced vehicles, or are all of their products around the same price?
Reviews – What have others said about this company? Are they a reputable dealer or have they had issues? Does the dealer provide feedback from previous customers or is it hard to find customer reviews?
On-Site Evaluations – In addition to the evaluation from my Certified Rehabilitation Specialist, will I receive another evaluation from the dealer? How will they know the equipment will fit properly? Will it be safe for me to drive?
Training – Once I have purchased my vehicle, how will I learn to use my new equipment? Will the dealer provide me training? Will they be available to address any questions I may have regarding the use of my equipment?
Customer Care – What does the company provide for you? Do they offer incentives like 24-hour local emergency service, warranties and/or trained Ability Specialists that can help you in your decision?
Dealers – Is the mobility specialist well informed and up-to-date on the technical skills necessary in today's mobility market? Do they belong to the National Mobility Equipment Dealers Association – the industry association for safe and reliable transportation options for people with disabilities?
Each of these factors are important to consider during the buying process. Before making a decision, contact your local NMEDA dealer to assure the needs of your physical disability are met with your driving independence top of mind.
NMEDA, the National Mobility Equipment Dealers Association, is a nonprofit association that helps wheelchair users understand the mobility industry and makes the process of purchasing mobility equipment easier. We are here to help you make an educated purchase of adaptive equipment and encourage you to consider NMEDA, your go-to source before making purchase decisions.
The National Mobility Equipment Dealers Association (NMEDA) is an advocate for mobility and accessibility for drivers with disabilities. If you need help with converting or buying a wheelchair accessible car, truck or van, please consider one of our mobility equipment dealers.
https://nmeda.org/wp-content/uploads/2011/07/adapted-vehicle.jpg
0
0
nmeda
https://nmeda.org/wp-content/uploads/2020/06/nmeda-logo.png
nmeda
2012-10-02 00:00:46
2021-03-31 19:39:24
What you need to consider before selecting your wheelchair accessible vehicle