Update on Traveling With a Service Animal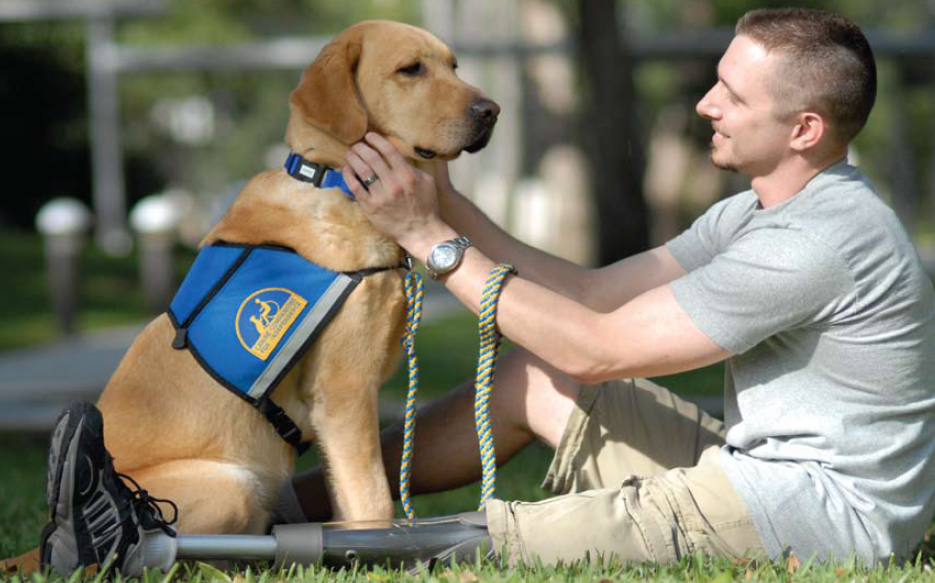 On March 15, 2011, the Americans with Disabilities Act changed the definition of a "service animal" as a dog that has been individually trained to do work or perform tasks for the benefit of an individual with a disability. The rule states that other animals, whether wild or domestic, do not qualify as service animals. It was changed because people with and without disabilities were taking their "service" snake or monkey or parrot to concert halls and other public places, including restaurants, raising a sanitation issue.
Thus, only service dogs are legally allowed in public places.
However, the Air Carrier Access Act (ACAA) governs service animals on airplanes and the rules are different. Generally, the ACAA requires airlines to allow passengers with disabilities to be accompanied by service animals other than dogs. They are not required to accommodate unusual service animals such as snakes, ferrets and spiders. Check with your airline.
If you are traveling with an emotional support or psychiatric service animal, you may be required by the airline to provide 48 hours advance notice. You must also contact the airline if your flight with a service dog is longer than 8 hours.
Other federal laws recently enacted include the requirement to provide animal relief areas at airports, which became effective in 2009 for U.S. carriers and 2010 for foreign carriers.
Travel outside the U.S.
If you travel outside the continental U.S. and to islands (like Hawaii), call the embassy or consulate of the country you plan to visit and with the airline to check which animal health regulations apply.
Vaccinations, quarantine laws, etc. may be mandatory. Check with the specific country's consulate or embassy website. For example, the UK requires six months to elapse after the date of blood test before an animal can enter the country.
Foreign carriers are not required to carry service animals other than dogs.
For more information on service dogs, visit www.iaadp.org, the International Association of Assistance Dog Partners (IAADP), a non-profit organization representing people partnered with guide, hearing and service dogs.
This mobility safety update has been brought to you by NMEDA – the National Mobility Equipment Dealers Association. Need some information on how to make your vehicle wheelchair accessible or upgraded with the latest and most convenient features? Contact a NMEDA dealer in your local area. Your local NMEDA member is a mobility equipment and accessibility expert!
https://nmeda.org/wp-content/uploads/2013/08/jeffrey-adams-and-cci-service-dog-sharif.png
0
0
nmeda
https://nmeda.org/wp-content/uploads/2020/06/nmeda-logo.png
nmeda
2011-04-07 13:46:48
2021-01-07 10:32:25
Update on Traveling With a Service Animal