Top Ways to Prevent Handicap Van Theft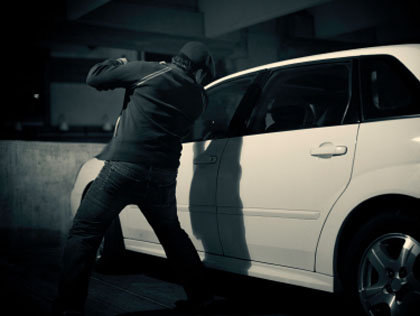 This time of year, your handicap van may not be much of a handicap to criminals, but a tempting target. Like Santa's sleigh, it will be full of gifts. And if crooks see them, they and your van may "disappear" in the twinkle of an eye.
Here are some tips on protecting your accessible van and the goodies inside.
Remove the keys. 10 percent of vehicles are stolen with the keys still in the ignition!
Lock the doors. Ensure all entry points are sealed, including rear hatch, moon roof, side windows, etc.
When parking, avoid dark or empty streets. Find a well-lit public place or a car park protected by sophisticated security devices.
Have your vehicle identification number (VIN) etched into the windows, lift or ramp and other major parts of your van and accessible equipment. They will be more difficult to resell on the black market.
The following anti-theft devices may also help save money on auto insurance:
Immobilizer: An electronic device which prevents the engine from running unless the correct key is used. Vehicle cannot be "hot wired."
Ignition or fuel kill switches disable the car until the switch is disengaged.
Hood locks prevent thieves from gaining access to your engine, security system or battery.
Visible locks for steering wheel, floorboard, tire or gearshift. These disable key components of the vehicle, rendering it immobile.
Alarms make loud warning sounds when the car is opened. Optional sensor alarms can detect glass breaking, motion, tampering and towing.
Tracking services like LoJack or GPS vehicle tracking allow the police to track a device hidden inside your van as soon as you report it missing.
Ask a NMEDA mobility dealer about installing an anti-theft device to ensure there are no disappearing acts in your holidays.
The National Mobility Equipment Dealers Association (NMEDA) is an advocate for mobility and accessibility for drivers with disabilities. If you need help with converting or buying a handicap accessible vehicle, please consider one of our mobility equipment dealers.
https://nmeda.org/wp-content/uploads/2011/12/handicap-van-theft.jpg
316
420
nmeda
https://nmeda.org/wp-content/uploads/2020/06/nmeda-logo.png
nmeda
2011-12-08 14:38:21
2020-10-13 07:19:27
Top Ways to Prevent Handicap Van Theft