Small but Powerful: Adaptive Tools to Transform your Everyday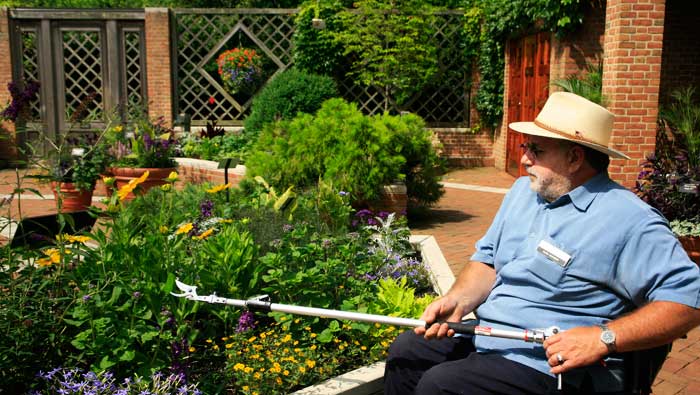 Our adaptive vehicles have been customized to include tools and mobility equipment to facilitate each and every process involved in riding or driving an accessible car or van. Here are some small, but powerful tools designed to make your everyday tasks, outside your vehicle, a bit easier.
Food Prep Tools – Adaptive kitchen utensils and equipment can not only be an added convenience in the homes of a person with a disability, but also provide safer ways to prepare your favorite meals. Items such as one handed can openers, rocking knives and "easy grip" spatulas, forks, etc. can transform your food preparation routine and even give you the confidence to try creating bold new dishes!
Kettle & Gallon Tippers – Some of the greatest commodities to reach fridges available to fridges are kettle and gallon jug tippers. Being able to pour yourself a glass of milk or juice with the use of a single finger seems like an unbelievable idea, but it can easily be done with the use of the Roll 'n Pour. Equally as impressive, kettle tippers can be used when handling hot water for tea or coffee, without worrying about dangerous spills and burns.
Tablet Holder – We've already covered why tablets and IPads are wonderful tools for children and adults with disabilities. Using a tablet holder such as the Tab Grabber to attach a mount directly to your wheelchair can provide these same great benefits with added comfort and ease of use.
Grippers & Adapters – Small knobs and pulls can be difficult to handle for those with varying levels of physical limitations. Installing extenders, grippers and adapters throughout the home can instantly transform your living quarters into a more accessible space. Lamp switch enlargers, knob operators, and key turners are just a few of the options available on today's market, specially designed to make your day go by without a hitch.
For more great suggestions for everyday adaptive tools, make sure to check out our Pinterest boards!
The National Mobility Equipment Dealers Association (NMEDA) is an advocate for mobility and accessibility for drivers with disabilities. If you need help with converting or buying a handicap accessible car, truck or van, please consider one of our mobility equipment dealers.
https://nmeda.org/wp-content/uploads/2013/10/gallery_ChicagoBotanicGarden_0146_47949_nmb_0.jpg
0
0
nmeda
https://nmeda.org/wp-content/uploads/2020/06/nmeda-logo.png
nmeda
2013-10-14 21:02:43
2020-11-20 09:33:33
Small but Powerful: Adaptive Tools to Transform your Everyday