Sit, Stay, Bring Me My Medicine: How Service Dogs Can Benefit People with Disabilities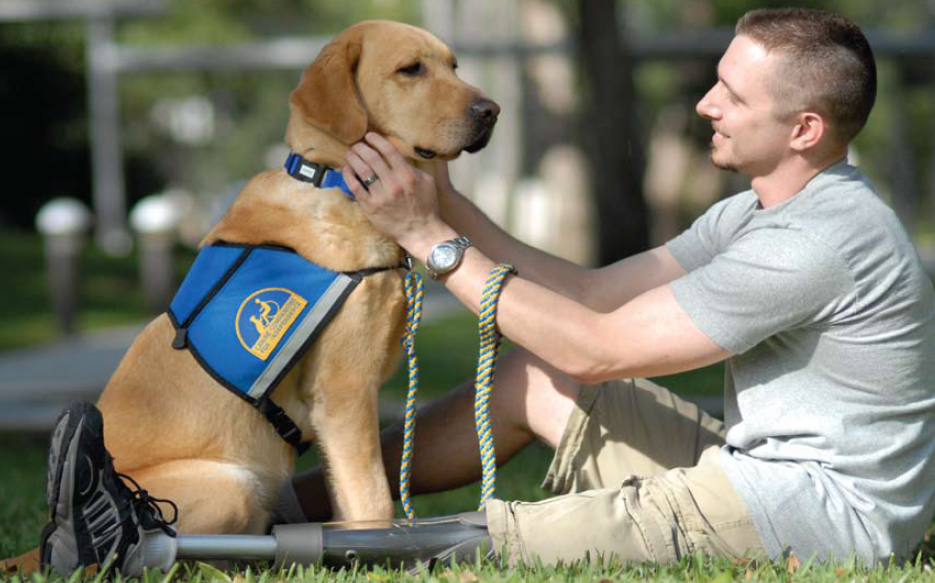 Service dogs and their caregivers share an indescribable bond. These relationships extend far beyond that of a pet and owner, relating more to that of a close friend or family member. For people with disabilities, a furry companion can mean added layers of autonomy in the many benefits and support these pups have to offer.
A specially trained dog can assist someone with a disability in tasks they may not be able to complete or have trouble doing without assistance. Service dogs for people with physical disabilities are able to retrieve dropped items, push/pull wheelchairs and bring you your medicine or other medical equipment such as your mobility equipment. Even more exceptionally, these four-legged assistants can help you transfer from your wheelchair to your bed, roll your chair back towards you if it slips away and even place your foot or arm back on the appropriate spot on your wheelchair if it falls out of place.
Aside from their physical benefits, service dogs offer emotional and psychological support to caregivers with disabilities. The company of these pups can be therapeutic, their calm, affectionate nature providing a comfortable environment. Further, assistance dogs relieve people with disabilities of needing help with many daily tasks, thereby boosting confidence and feelings of self-sufficiency.
Adopting a service animal is a big decision and requires a special application and training process. Most assistance dog organizations require a thorough application, in-person interviews and extensive review of candidates. Additionally, once approved through the application round, these organizations often have the dog's primary caregiver (along with a facilitator in some cases) attend a one to two week training course during which they meet their potential service dog, receive training on how to care for him or her and ensure that the two are a good match. It's important to note that while some adoption centers have locations nationwide, others may ask that you travel to their headquarters.
If you are ready to learn more about the benefits of a service dog and begin the search for your perfect companion, check out the following organizations:
NEADS (National Education for Assistance Dog Services)
Canine Companions for Independence
The National Mobility Equipment Dealers Association (NMEDA) is an advocate for mobility and accessibility for drivers with disabilities. If you need help with converting or buying a handicap accessible car, truck or van, please consider one of our mobility equipment dealers.
https://nmeda.org/wp-content/uploads/2013/08/jeffrey-adams-and-cci-service-dog-sharif.png
0
0
nmeda
https://nmeda.org/wp-content/uploads/2020/06/nmeda-logo.png
nmeda
2013-08-16 16:19:01
2021-03-31 19:35:45
Sit, Stay, Bring Me My Medicine: How Service Dogs Can Benefit People with Disabilities