Parenting Tips: How to Shop for An Accessible Van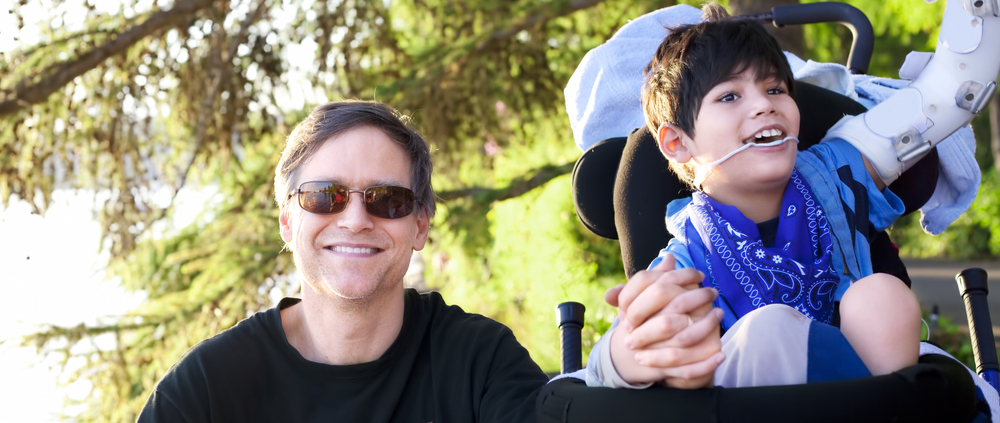 Wheelchair vans have come a very long way since their humble beginnings. With new mechanical technology being introduced each year, accessible vans have quickly become powerful, reliable equipment for individuals and families living with disabilities.
Conversely, all the new bells and whistles can make shopping for the right accessible vehicle a challenge, especially when trying to accommodate children and their growth period. If you're in the market for a new accessible vehicle, keep these important tips in mind when it comes time to shop:
Your Family's Size
One of the most important factors to consider when shopping for a new or used accessible van is the overall size of your family. For example, a larger family (5 or 6+ children) would need the space a full-size van could provide. The smaller your family, the more likely you are to consider an adapted minivan. Do not forget to compensate for any extra guests, caretakers or friends you may need to accommodate.
Your Child's Condition
Barring the size of your child's wheelchair, you'll also need to take into consideration their health condition. Dependent on the severity, certain health equipment may need to travel with you and your child at all times, rear-entry vehicle access may help you load and unload equipment quicker. Compared to side-entry vans, rear-entry does away with some of the need to maneuver wheelchairs and other equipment, as everything rolls into position from the back of the van.
Aside from wheelchair size and additional equipment, knowing your child's attributes, family size and daily lifestyle can all affect which accessible van you end up going with.
Don't Forget the Future
When shopping around for the right wheelchair vehicle, always keep an eye towards the future. If your child is young, they'll grow and eventually need a larger wheelchair and more space. Making sure you get the most out of your investment is key so limiting the number of necessary tweaks will save you time and money.
Luckily there are plenty of options that goes into today's accessible vans, working closely with a NMEDA Quality Assurance Program dealer in your area will also help answer your questions and confirm you are getting the best solution for your family.
The National Mobility Equipment Dealers Association (NMEDA) is an advocate for mobility and accessibility for drivers with disabilities. If you need help with converting or buying a handicap accessible car, truck or van, please consider one of our Quality Assurance Program mobility equipment dealers.
https://nmeda.org/wp-content/uploads/2016/12/Parenting-Tips-How-to-Shop-for-An-Accessible-Van.jpg
667
1000
nmeda
https://nmeda.org/wp-content/uploads/2020/06/nmeda-logo.png
nmeda
2016-12-14 10:01:36
2021-01-07 11:21:12
Parenting Tips: How to Shop for An Accessible Van