Secure Your Mobility Independence with a Driver's License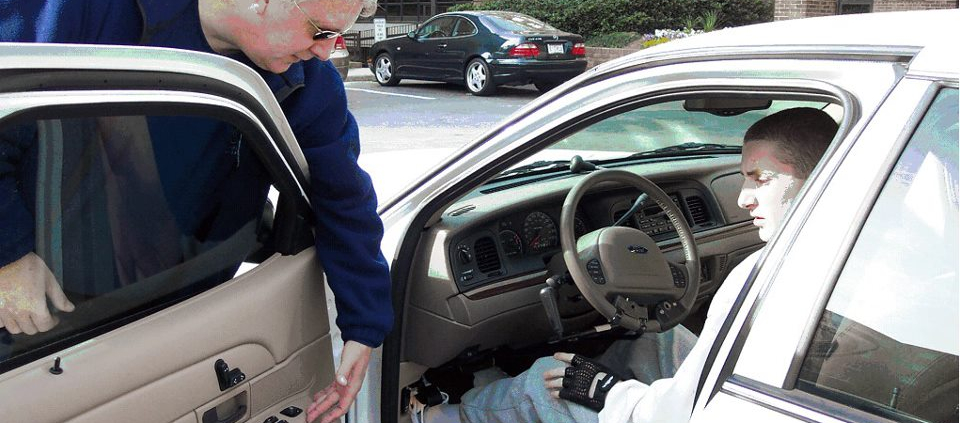 The desire to drive and be independent can become a reality for many people with disabilities. But, just like any driver, before you can get behind the wheel of a wheelchair accessible vehicle or modified vehicle, you must receive your driver's license.
As discussed in previous posts, a person with a physical disability must go through a certification process to operate an accessible vehicle, but before you can go through the on-road assessment portion of the evaluation it's required that you have a valid driver's license or learner's permit. You cannot be denied the opportunity to apply due to a disability, but you may be given a restricted license based on the use of adaptive devices.
For a person with a disability wishing to obtain a driver's license, the process has a few more steps.
Evaluation from a CDRS
The first thing you'll need to do is receive a thorough clinical evaluation from a Certified Driver Rehabilitation Specialist. The clinical evaluation generally takes about four hours and you'll need a prescription from your doctor before the specialist can get started.
Written Test
Anyone who wants to obtain a driver's license must pass a written and driving test. The written test can be prepared for through online training or you can take an education course at your local DMV. Once you have passed the written test, you will receive a learner's permit.
On-road Assessment from your CDRS
Now that you have a valid learner's permit, you will be able to take the second portion of your certification evaluation – the on-road assessment. This is where the driver rehabilitation specialist will evaluate your ability to drive a vehicle with adaptive equipment, determine what type of specific equipment you personally need and whether you will need further training.
Road Test
In order to be issued a driver's license you must show the licensing authority that you can safely drive a vehicle without any hindrances or obstructions. This means you must provide the vehicle to be used during testing and any special steering wheel hand controls, including throttle, braking, signaling and steering, must be installed. In some states, a second set of controls should be included in the passenger seat. If you do not already have the vehicle with properly installed controls to take to the DMV for testing, you may contact your local Department of Rehabilitation Services and they will provide you a car to take the driver's test with. If you pass the test, you will be issued a driver's license that lists any restrictions on the back.
With this newfound level of independence, we wish you safe driving!
The National Mobility Equipment Dealers Association (NMEDA) is an advocate for mobility and accessibility for drivers with disabilities. If you need help with converting or buying a handicap accessible car, truck or van, please consider one of our mobility equipment dealers.
https://nmeda.org/wp-content/uploads/2012/05/ADED-Driver-Rehabilitation-Specialists.jpg
640
960
nmeda
https://nmeda.org/wp-content/uploads/2020/06/nmeda-logo.png
nmeda
2012-12-12 08:39:09
2021-01-07 11:18:50
Secure Your Mobility Independence with a Driver's License