Exploring the Ocean: How to Make Scuba Diving Adaptable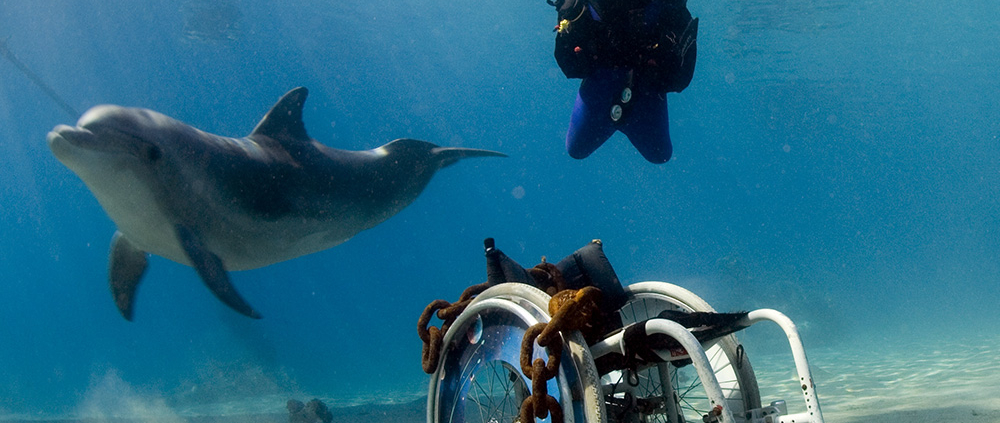 With summer being the perfect time for a getaway, there are a lot of activities and adventures that can take you off the shore and into the big blue. One of these activities that isn't talked about a lot is scuba diving, a thrilling new experience that can be enjoyed by some folks with disabilities. With a bit of planning, preparation, and practice, you may be able to explore the vast underwater worlds of our oceans.
Getting Certified
For divers with a physical disability, the Handicapped Scuba Association offers adaptive certification courses and instruction on how to get your scuba on. There are HSA-certified divers all over the world to help guide you through the process safely and comfortably. You can also find "Dive Buddies" to help assist divers with their training or going out with them for their first adventure.
Don't Forget About the Gear
Every scuba diver needs to take certain equipment with them on a dive, like a tank, wet suit, mask, and flippers. If you or your loved one is in a wheelchair, there are a few extra steps to take in order to ensure your scuba experience is completely adaptable.
Having limited or no leg mobility doesn't have to be a obstacle on your scuba adventure. Webbed gloves and paddles will help you move through the water with more force than you would be able to with just your hands. You will be able to cover more area and have the freedom to move at your own pace.
Another great gear item would be a scuba scooter. Whether it's one you hold on to as it propels you or one you can sit down on. These scooters give you the ability to move with even more force using a motorized propeller or an oxygen pressure power. You can often find these scooters for rent at local diving shops, like Brownie's Dive Scooter Rentals in Fort Lauderdale, to make your underwater adventure a breeze.
Choose Your Adventure
There are endless oceanic destinations you can explore all over the world. In the United States, some of the most visited scuba spots are in Hawaii, Florida, and California, even North Carolina, Texas, Washington, and Michigan. Using the HSA's "Dive Buddies," you could find a certified HSA diver to help assist you in your dive if needed, so choosing a destination is completely up to you. You can even use an accessible tour or activity group, like Adaptive Adventures, as they can be a great resource in helping you choose your destination.
Have you ever gone scuba diving? What advice do you think new scuba divers need to know? Any locations you would recommend for someone's first dive? Be sure to let us know on Facebook and Twitter—we want to hear your ideas!
The National Mobility Equipment Dealers Association (NMEDA) is an advocate for mobility and accessibility for drivers with disabilities. If you need help with converting or buying a handicap accessible van, car or truck, please consider one of our Quality Assurance Program dealers. Every NMEDA QAP dealer and technician has been trained and accredited in the highest best practice standards of quality and service to ensure safe and reliable transportation. Find a dealer near you: https://nmeda.org/consumer-resources/dealer-locator/
https://nmeda.org/wp-content/uploads/2015/08/Accessible-scuba-diving.jpg
796
1000
nmeda
https://nmeda.org/wp-content/uploads/2020/06/nmeda-logo.png
nmeda
2019-06-24 13:19:53
2020-10-13 12:09:43
Exploring the Ocean: How to Make Scuba Diving Adaptable