Round Out Your Summer on a Cruise Ship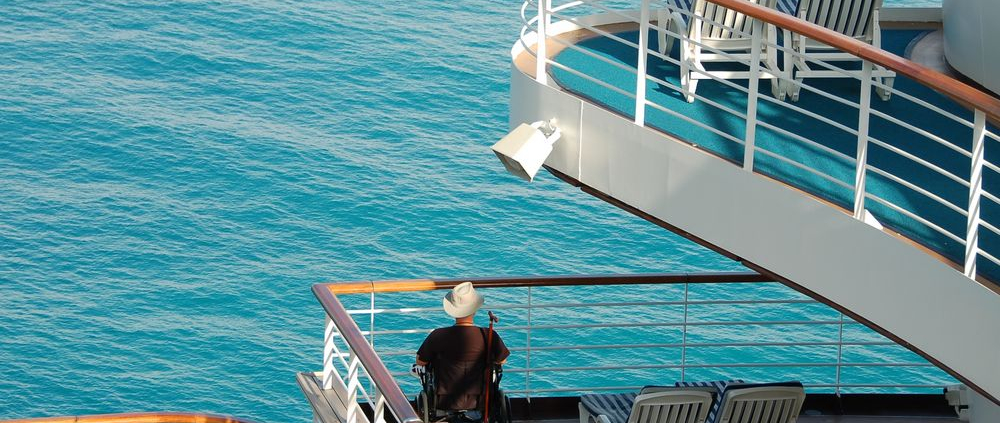 Wheelchair Accessible Cruises
September's upcoming arrival brings with it the shift into 'Pumpkin Spice everything' season. The warm, long summer days that you've grown fond of are coming to an end, so what better way to kiss summer goodbye than with a few days out on the ocean?
Cruises are a popular and celebrated vacation option for people with disabilities, as their floor plans and schedules tend to allow for an extremely accessible trip. Here are some reasons to consider taking a cruise with your loved ones late in the season.
Wallet Friendly
Late summer/early fall cruises are much more likely to be offered at discounted prices due to the shifts in temperatures. Put the money you save towards an offshore excursion! Most tours are wheelchair accessible, and will help make your vacation special and memorable.
Wheelchair Accessible Staterooms
From roll-in showers to lowered counters, cruise ships offer fully wheelchair accessible accommodations. These adapted rooms generally do not carry additional fees and offer privacy, comfort and a home away from home for your trip.
Five-Star Perks
Speaking of amenities, cruise ships are known to be anything but ordinary. With world-class restaurants, nightly entertainment, an expert staff, and exciting activities, these ships are equipped with all the perks of a luxurious resort. Relax at the spa or take a dip at one of many pools and leave all of your worries behind.
Fun for the Whole Family
Cruise ships offer a number of activities for every member of your family, regardless of age or ability. From kids' clubs to teen hangout spots to poolside entertainment, your younger travelers will be able to enjoy every minute of their vacation. Adults can also take part in a number of daytime and nighttime activities, such as relaxing at a pool, visiting a casino, and enjoying live entertainment.
Exciting Destinations
Whether you choose a Caribbean destination or venture to different parts of the world, cruise ships give you the opportunity to explore various cultures and environments. The best part? You'll only need to unpack once.
It may be time to wave goodbye to summer, but you still have time for one last vacation in the sun. Pick a week (or a weekend!) and sail off aboard an exciting cruise ship.
The National Mobility Equipment Dealers Association (NMEDA) is an advocate for mobility and accessibility for drivers with disabilities. If you need help with converting or buying a handicap accessible car, truck or van, please consider one of our mobility equipment dealers.
https://nmeda.org/wp-content/uploads/2014/08/NMEDA-Blog-2.jpg
714
1000
nmeda
https://nmeda.org/wp-content/uploads/2020/06/nmeda-logo.png
nmeda
2014-08-11 01:20:49
2014-08-11 01:20:49
Round Out Your Summer on a Cruise Ship