The Ins and Outs of Roadside Assistance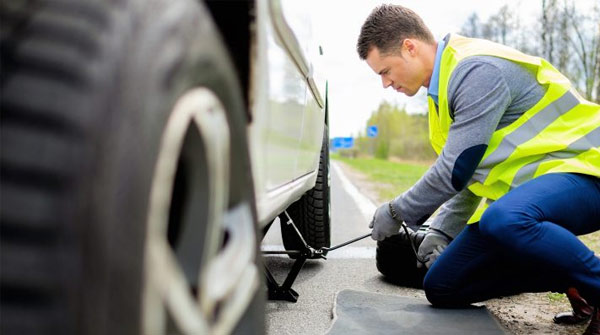 When your vehicle dies on the road or you have a flat tire or dead battery, you need help, especially if you are a person with disabilities. Thank goodness for roadside assistance. But finding the ideal company requires some digging as no two auto clubs offer the same services and prices. And the businesses run the gamut from insurance companies, car makers, oil companies, credit-card issuers and even cell phone companies.
Did you know? NMEDA QAP dealer members offer 24/7 roadside assistance for all purchases made through their dealerships. It's one of the many benefits of purchasing vehicles and equipment from our members.
But in cases where you need to rely on other roadside assistance programs, follow these tips:
Vehicle coverage: Ask if only your accessible vehicle is covered or if you are covered in any vehicle you drive (like a rental). You want a plan that "follows the member," providing coverage no matter who owns the vehicle.
Towing: Do they provide towing only to a dealership or any place you choose? You need to know the mileage limit, as you'll be charged if you exceed it. (It's usually less than 100 miles.)
Travel much? Choose a plan with the most generous towing allowance and travel insurance (trip interruption insurance) benefits if you travel far from home frequently.
Sign up for only what you need: Full service clubs offer maps and directions, travel and hotel discounts, travel insurance, and help in locating hotels or alternative transportation when your car is in the shop. If you rarely leave town, save the money and opt for a more basic package.
You should know: Many insurance companies report the number of your roadside assistance calls to ChoicePoint, a company that compiles claims information for the insurance industry. If you use assistance frequently, your rates could go up.
Discounts: Roadside assistance clubs do not usually offer membership discounts for those with disabilities. You might want to check with ADA Auto Club, a nationwide roadside assistance program especially designed for people who travel with their wheelchair. Call 1-800-720-3132 or visit online at adaautoclub.com and compare rates and benefits with other companies.
This mobility update has been brought to you by NMEDA – the National Mobility Equipment Dealers Association. Need some information on how to make your vehicle wheelchair accessible or upgraded with the latest and most convenient features? Contact a NMEDA dealer in your local area. Your local NMEDA member is a mobility equipment and accessibility expert!
https://nmeda.org/wp-content/uploads/2018/01/feature-123118-a.jpg
335
600
nmeda
https://nmeda.org/wp-content/uploads/2020/06/nmeda-logo.png
nmeda
2020-12-19 18:33:20
2021-01-07 10:25:16
The Ins and Outs of Roadside Assistance