Problem When Flying? Call the Hotline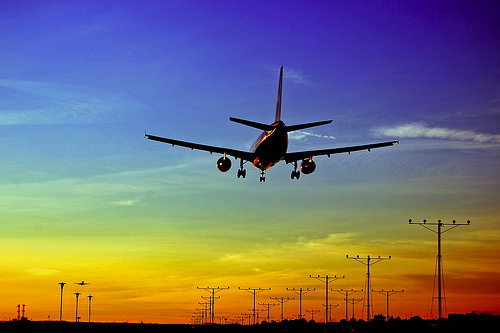 The holidays are just around the corner. You may be flying to a family celebration or vacation and hopefully, everything will go well. The majority of all airlines are now geared to serving fliers with disabilities; however, not all staff members who work in the aviation industry know the rights of those with disabilities.
Wheelchair Accessible Airlines
When traveling by air, if you have a problem, complaint or just want to know your rights, the U.S. Department of Transportation (DOT) has a toll-free hotline to help. It serves two main purposes: assistance in resolving disability-related air travel problems and education.
Hotline operators provide the following:
On-the-spot general information about the rights of air travelers with disabilities
Assistance in helping resolve real time or upcoming disability-related issues with air carriers.
Fill requests for printed consumer information about air travel rights of those with disabilities
Traveling With A Disability Made Easy
Call 1-800-778-4838 (voice) or 1-800-455-9880 (TTY) or visit Airconsumer. Hours for the hotline are 9 a.m. to 5 p.m. Eastern time, Monday through Friday except federal holidays.
Air travelers who would like the DOT to investigate a complaint about a disability issue must submit their complaint in writing or via e-mail. Click here for details.
Click below to see a list of air carriers participating in the hotline.
The Aviation Consumer Protection Division web site  has a wealth of information for air travelers with disabilities. Another helpful site is Flying with Disability at www.flying-with-disability.org.
The National Mobility Equipment Dealers Association (NMEDA) is an advocate for mobility and accessibility for drivers with disabilities. If you need help with converting or buying a handicap accessible car, truck or van, please consider one of our mobility equipment dealers.
https://nmeda.org/wp-content/uploads/2011/10/DOT-flying-hotline.jpg
0
0
nmeda
https://nmeda.org/wp-content/uploads/2020/06/nmeda-logo.png
nmeda
2011-10-25 15:32:23
2020-10-13 07:18:50
Problem When Flying? Call the Hotline