People With Disabilities: Learn to Drive from the Experts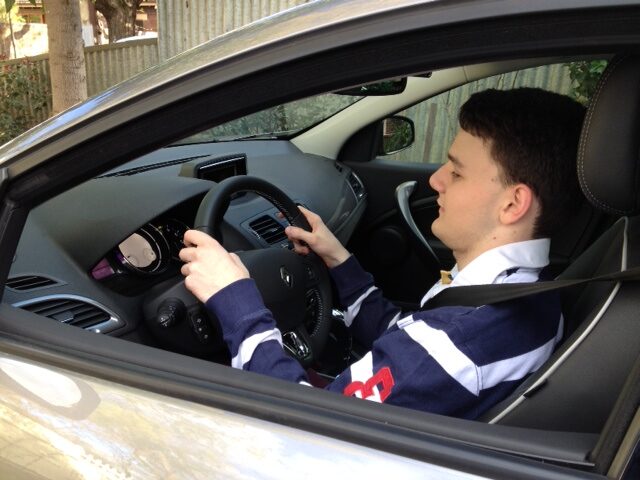 If you have been recently injured and want to drive an accessible or handicap car or van, your physician may recommend (and your state may require) driver training by a Driver Rehabilitation Specialist before you can take the wheel of that vehicle.
Actually, having a driving assessment is strongly advised for anyone about to begin driving with a disability who:
Hasn't driven before or hasn't driven since a disability occurred and/or
Has mixed feelings about your physical ability in maneuvering a vehicle, seeing, or reacting quickly to other vehicles, and/or
Has an overall physical ability that has changed following an accident or progression of a disease or illness.
What to Expect from a Driving Assessment
A Certified Driver Rehabilitation Specialist (CDRS) will make a clinical evaluation of physical functioning; perform a visual, perceptive and cognitive screening; and where applicable, conduct a wheelchair and seating assessment.
Depending on your ability, an on-the-road driving evaluation is performed, using adaptive equipment when appropriate.
Based on demonstrated driving performance, a prescription for vehicle modification is written, which includes a description of the vehicle and any mobility aid (wheelchair or scooter) to be used.
Driver education includes practice and training to enable you to operate a vehicle with any newly prescribed equipment so you can obtain a driver's license.
Finally, a total fitting and operational assessment is performed in the modified vehicle.
The Association for Driver Rehabilitation Specialists, a non-profit organization, is the primary professional association in the field of driver education, driver training, and transportation equipment modifications for persons with disabilities.
For more information or to locate a Driver Rehabilitation Specialist, contact the Association for Driver Rehabilitation Specialists (ADED) at https://www.driver-ed.org or call 866-672-9466 toll free in the U.S. and Canada.
The National Mobility Equipment Dealers Association (NMEDA) is an advocate for mobility and accessibility for drivers with disabilities. If you need help with converting or buying a handicap accessible car, truck or van, please consider one of our mobility equipment dealers.
Photo Source: www.aded.net
https://nmeda.org/wp-content/uploads/2013/09/Alexander_learning_cabin_control-e1595335197744.jpg
0
0
nmeda
https://nmeda.org/wp-content/uploads/2020/06/nmeda-logo.png
nmeda
2012-05-18 14:53:46
2020-10-13 13:11:39
People With Disabilities: Learn to Drive from the Experts