NMEDA on the Road: Case Management Society of America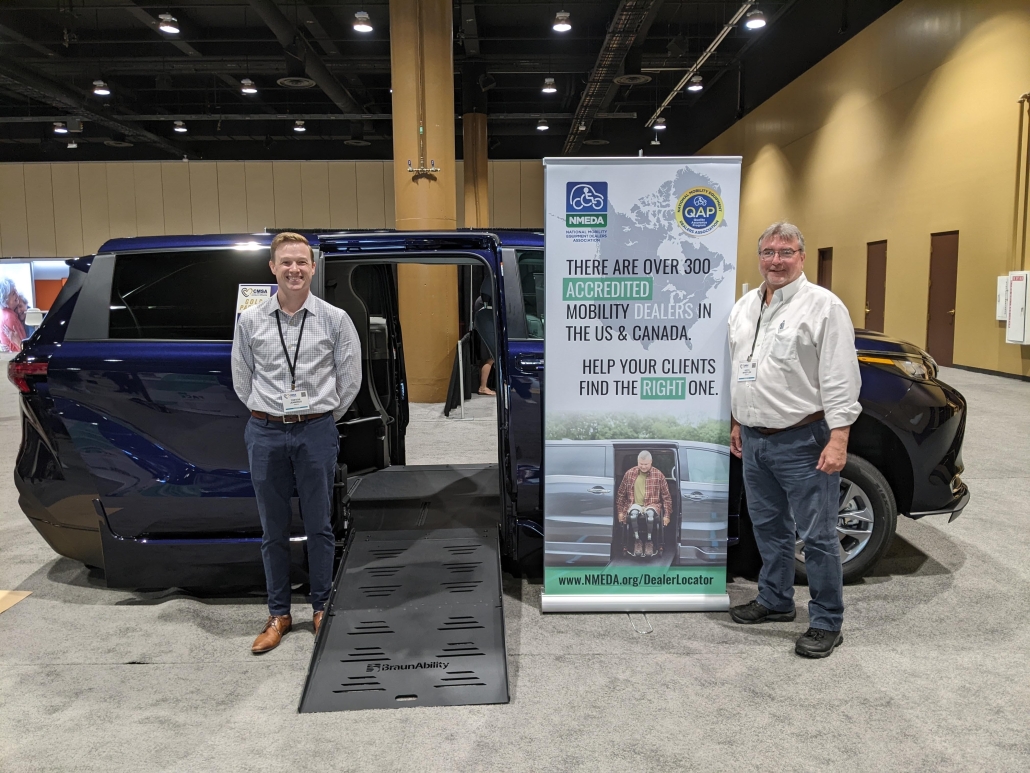 Last week, NMEDA exhibited at the Case Management Society of America (CMSA) Annual Conference in Orlando, Florida. NMEDA Director or Partner Relations, Trevor Jennings, was in-person to visit with over 1,000 case managers from across the country. With the help of Ability Center who helped us bring a vehicle into the expo hall, we were able to educate these case managers on the importance of automotive mobility and using a trusted NMEDA dealer.
Up next for the NMEDA team will be the PVA National Veteran Wheelchair Games and the RESNA Virtual Conference this July.