What's the Right Mobility Vehicle for You?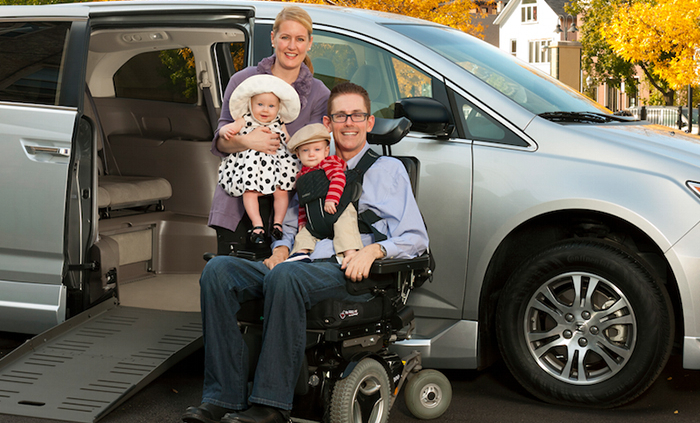 Having a safe and reliable method of transportation can make going about your day more comfortable while eliminating stress. If you, or a loved one, live with a disability, choosing the right type of vehicle to be your main source of accessible transportation can not only impact your time on the road, it can also set you up for a healthier future by getting rid of risks that rise from riding or driving a vehicle that's not built for your needs.
The following outlines some of the key benefits, as well as disadvantages, of different types of vehicles.
Sedans and Coupes
If you're able to transfer from your wheelchair to a car seat, either independently or with the help of a caregiver, a sedan or coupe might be a viable option for your driving needs. Some cars can be less expensive than other vehicles but not all of the conversion solutions are available on sedans and coupes. Depending on the chassis, wheelchair lifts or electric wheelchair carriers to stow mobility equipment can be added to the vehicle along with some transfer seats. It's best to meet with a NMEDA dealer to see what will work for you.
SUVs
Like sedans and coupes, SUVs typically require transferring from a wheelchair to a car seat. Because these vehicle sit higher off the ground that their smaller counterparts, that means you (or your caregiver) need to have a substantial amount of upper body strength to be able to properly execute the transfer. SUVs do have many important safety features, however, and are great for driving in inclement weather.
Minivans
One of the most popular options when it comes to handicap accessible vehicles, minivans boast ramp systems, wheelchair lifts, wheelchair ties and much more, making getting in and out of them easier, even without the help of a caregiver. Additionally, you have an option to select how you would like to enter and exit the vehicle, either through the side door or the back. These handicap vans also boast the option for transfer seats, which eliminate the toll heavy lifting and carrying takes on the bodies of passengers with disabilities, as well as their caregivers. While minivans are a great option for many, others prefer more compact vehicles, like sedans or SUVs.
Full-Size Vans
For those who require the use of a heavy power chair (or like to travel in the company of the whole family!), full-size vans offer plenty of space and flexibility. These vans also offer fully automatic lift options, which make entering and exiting the van possible without transferring from your chair. These vans are also hugely popular within the mobility community, however, like with minivans, some individuals and families prefer smaller vehicles that require space to park.
As each of these vehicle types offers certain advantages, as well as drawbacks, determining the best fit for you and your lifestyle is critical in order to stay safe and comfortable on the road. Talking to a NMEDA dealer near you can help clear up any questions or concerns you might have regarding your mobility vehicle options and can shed some light on the best kind of vehicle for you.
The National Mobility Equipment Dealers Association (NMEDA) is an advocate for mobility and accessibility for drivers with disabilities. If you need help with converting or buying a handicap accessible car, truck or van, please consider one of our mobility equipment dealers.
https://nmeda.org/wp-content/uploads/2014/12/mobility-vehicles.jpg
500
700
nmeda
https://nmeda.org/wp-content/uploads/2020/06/nmeda-logo.png
nmeda
2014-12-18 18:16:05
2020-10-13 15:36:39
What's the Right Mobility Vehicle for You?