Mobility My Way: He's a Car Guy (In a Car Family)

Chris Malcom's three (plus) decades on the road.
By Mike Savicki
Georgia's Chris Malcom is a car guy. Always has been. The older the cars are, the better. And if you must know, Chris leans towards Chevy's.
You might say it runs in the family. When I reached out to interview Chris, he and his dad had just returned from a car show in Pigeon Forge, Tennessee. It's a habit the pair has developed for almost all of Chris' life. They frequent car shows primarily across the Southeast and almost always travel with a trailer in tow. Chris and his dad either bring a vehicle to display (or sell), look to buy, or they simply love spending their cherished time together browsing and talking cars.
After the Tennessee show Chris tells me he had his eye on a 1969 Camaro Z29 Indy Pace Car. The only issue is that those cars were built with standard transmission and Chris is a quad who uses hand controls. Even as a low level quad with good function and strength, standard transmissions present a problem; Chris isn't sure he wants a car that he cannot drive.
But then there is the 1969 Camaro convertible. That car has an option with automatic transmission. Chris talks about it with a bit of excited energy. It wouldn't be too difficult to add hand controls. Let's say that convertible is high on Chris' wish list.
In the meantime, Cris and his dad are restoring his grandfather's 1990 Silverado. With only 30,000 original miles, the truck sat in a field for decades. They plan to do a full restoration. There's something about an antique car that has always been in the family.
Let's turn back the clock. Chris' first car was a 1977 Camaro. Yes, the same Camaro that outsold the Ford Mustang for the first time ever that year.  A 350ci/170hp engine. Tightened handling with an improved suspension system. The car turned heads and commanded respect on the road.
Two year as after his 1991 spinal cord  injury, Chris got back behind the wheel of a 1987 SS Monte Carlo. Through a driver's ed program near his boyhood Augusta, Georgia, home he learned to transfer into the driver's seat, disassemble his manual chair, then hit the road once again using hand controls and spinner knob. And through the years he has had multiple El Caminos, Camaros, Chevelles, and old trucks to go with more than one SS Monte Carlo.
"I'm a car guy in a car family," Chris shares. "Simple enough."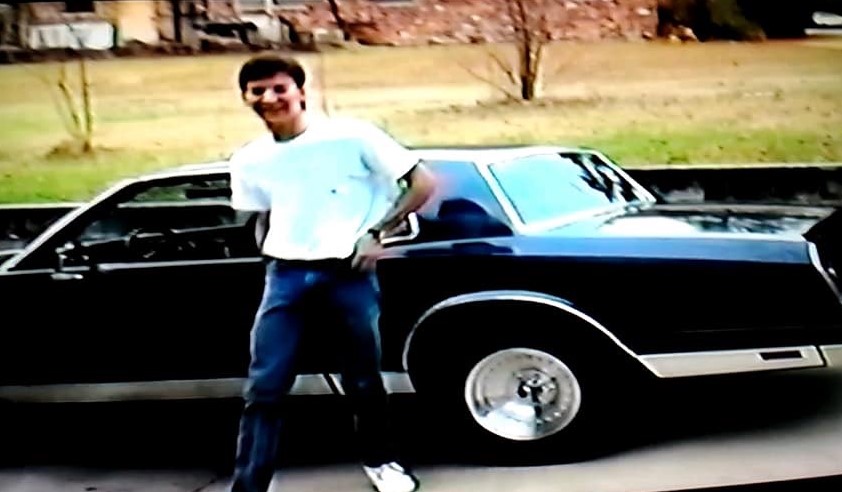 Speaking of family, for those first couple years after his injury, before he got his license again, his sister drove him to twice weekly wheelchair rugby practices at the Shepherd Center in Atlanta. Chris played the sport at the highest level from 1993 until he stepped away in 2015. 22 years is a long time to compete in any sport. The Shepherd Smash is one of the oldest and most accomplished teams in the nation. Chris was also a national class road and track wheelchair racer, too. He recently dabbled in para-triathlon and wants to get back into racing. It's never too late.
Chris now drives a 2020 Pacifica. It's customized with a blackout package and tinted windows. Mobility Works keeps him rolling.
"It's about as customized as I can get in a minivan," he states. "I'd like to do more but there are limits."
At age 50, Chris is married to wife, Andee, who drives a Yukon Denali which is perfectly suited to pulling the family's pontoon boat, a trailer for visits to car shows, and all the gear that comes with an active family of four. 15 year old daughter, Madison, is a car girl who likes "the old stuff" as much as Chris does. And while six year old, Riley, may not like cars as much as her older sister, according to Chris, "she sure loves riding a 4 wheeler."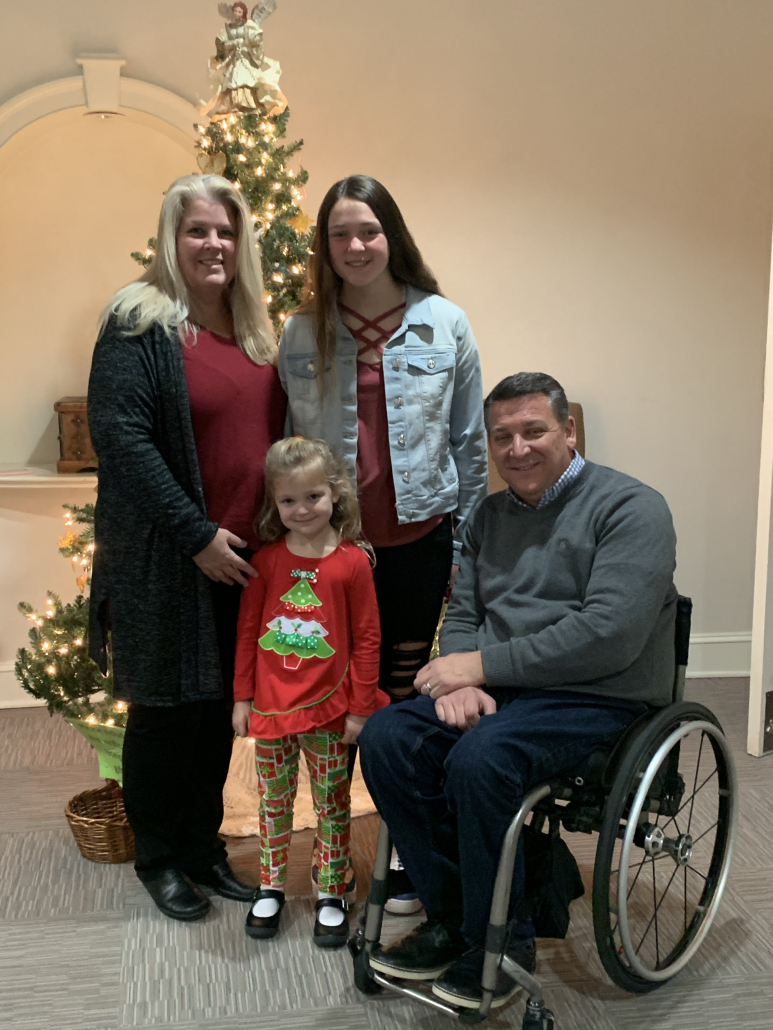 Times behind the wheel have brought Chris and his daughters closer together.
"It feels great being together on the road," Chris shares. "I get excited now that the oldest is paying attention and trying to figure out how everything works and how I drive.
"That has led to deeper conversations and questions about why and how I was paralyzed. Driving and spending time together is what led to those discussions and conversations and that means a lot to me," he admits. "It took ten to twelve years before Madison asked why dad was in a wheelchair. I told her all about my injury, how I drive, and we even talked about why not all dads drive with hand controls."
While she's still a year away from getting her permit, Chris says Madison first got behind the wheel at age 12. I guess that comes with being in a car family.
In 2017, after a long career in the medical supply and device industry, Chris opened and became president of First Source Catheters based near his home in Cumming, Georgia. He also serves as VP of At Home Medical, an e-commerce company which supplies medical and surgical supplies. Both companies service clients in almost all fifty states.
As for his driving future, Chris is thinking a bit old school.
"I'm at a point where I don't care to take the chair apart every time I want to go somewhere," he says. "That's one reason I chose the minivan. I'd just assume transfer up and pull in my chair behind me. But in the next few years I seriously think I'm going to get a full sized van, lift and everything. I love the feel of Chevy vans and trucks, they offer towing capability, and there's nothing like the chance to customize it."
For Chris Malcom, a car guy through and through, what's old is new. And in that old is possibility, opportunity, and promise for creating a better and more connected unit, not to overlook cherished family together time.
"Cars are what keep me going and cars are what I love," he exclaims. "Cars have always been part of my family, they helped me through my injury, and there's almost nothing else that can compare."
https://nmeda.org/wp-content/uploads/2021/11/Chris-Malcom-Photo-Oct-12-4-33-54-PM-scaled.jpg
1920
2560
Katie McDonald
https://nmeda.org/wp-content/uploads/2020/06/nmeda-logo.png
Katie McDonald
2021-11-22 09:09:29
2021-12-02 03:42:13
Mobility My Way: He's a Car Guy (In a Car Family)