May is National Mobility Awareness Month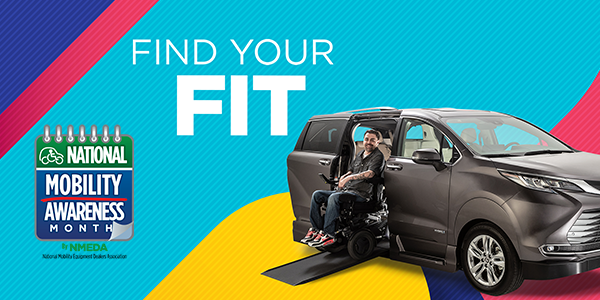 May is finally here and we're excited to kick off the 11th National Mobility Awareness Month.
NMEDA's Industry & Pub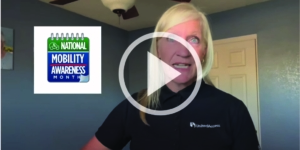 lic Relations Committee Chair, Monique McGivney has a special message to help introduce this year's campaign. Check it out!
This May, let's celebrate National Mobility Awareness Month and find the adaptive mobility equipment fit uniquely for you! Whether that is a wheelchair accessible van or some adaptive equipment installed in your current vehicle, our auto mobility experts have the custom solution to get you safely on the road. One size does not fit all.
Find what fits at MobilityAwarenessMonth.com.
Want to join the movement? Utilize graphics from our NMAM Toolkit and help spread the word on social media. Use the buttons below to learn more!