Making Your Home More Accessible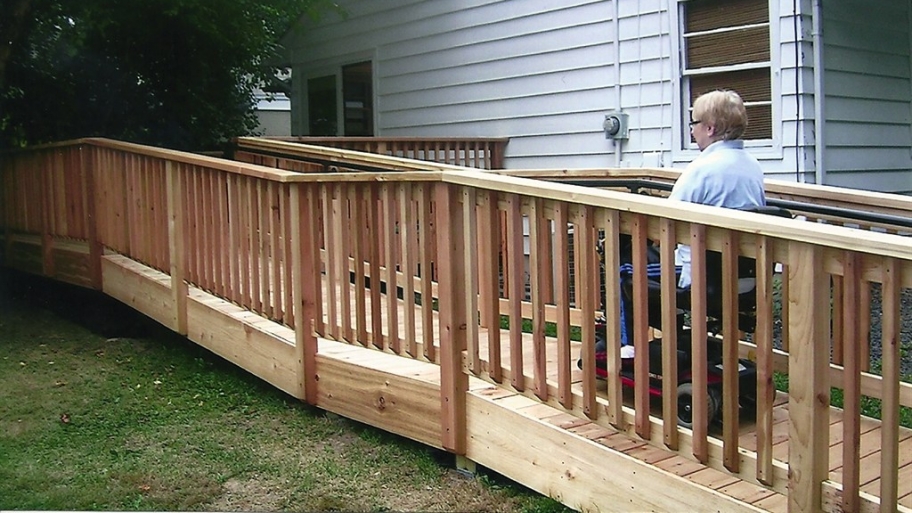 It's safe to say most of us our spending more time at home recently. Maybe it's shone a light on some things that could be adjusted to make it easier to get around and complete day-to-day tasks. Whether it's an unexpected injury or a birth condition, a temporary disability or something you've been dealing with your entire life, a physical limitation can make all the difference in how a person completes his/her everyday tasks. Something as simple as entering and exiting your home can become challenging if your home has not been properly assessed and made accessible for those with disabilities. In order to make sure your home is as welcoming and disability friendly as possible, we encourage you follow these tips for transforming your habitat.
Entry Ramps and Lifts
From one step to one flight, stairs are a difficult hurdle and hazardous to a person living with a disability. Entry ramps or wheelchair lifts can be permanent or portable solutions for homes in need of becoming wheelchair accessible, providing ease of access into the house. Entry ramps prove to be especially beneficial when carrying heavy luggage, groceries or moving furniture. Aside from allowing those who are wheelchair bound to easily enter and exit the building, ramps offer convenience to guests wheeling strollers or using walkers.
Handrails and Support Bars
Installing handrails and support bars along staircases, bathtubs, toilets and other areas where a person with a disability may struggle without them is an easy way to make your home more accessible. Make sure handrails following staircases extend beyond the first and last steps, providing maximum support. You can also purchase floor-to-ceiling poles and install them at various locations throughout the home. Placing these poles adjacent to couches ease in day-to-day movement through the space. They are designed to aid those with disabilities in standing, sitting or transferring to/from a wheelchair.
Mind Your Floors
Cluttered hallways, loose rugs and high thresholds can be a danger to someone trying to maneuver through the building on a wheelchair. Try to keep your traffic areas free from unnecessary decorations such as side tables and rugs that cannot be secured to the floor. Plush carpets may also prove to be a hindrance for someone with a disability, so use hardwood or tiled floors wherever possible. Additionally, you can purchase flat thresholds at hardware stores, which make transferring from carpeted to non-carpeted areas less of a hazard.
These are just three ways in which to transform your home into a more accessible haven.
The National Mobility Equipment Dealers Association (NMEDA) is an advocate for mobility and accessibility for drivers with disabilities. If you need help with converting or buying a handicap accessible car, truck or van, please consider one of our mobility equipment dealers. Use our dealer locator tool to find a dealer near you: https://nmeda.org/consumer-resources/dealer-locator/
https://nmeda.org/wp-content/uploads/2013/08/Janice-C_2_MID183806.jpg
0
0
nmeda
https://nmeda.org/wp-content/uploads/2020/06/nmeda-logo.png
nmeda
2020-03-23 02:11:00
2020-10-13 12:21:48
Making Your Home More Accessible