Independent Mobility Solutions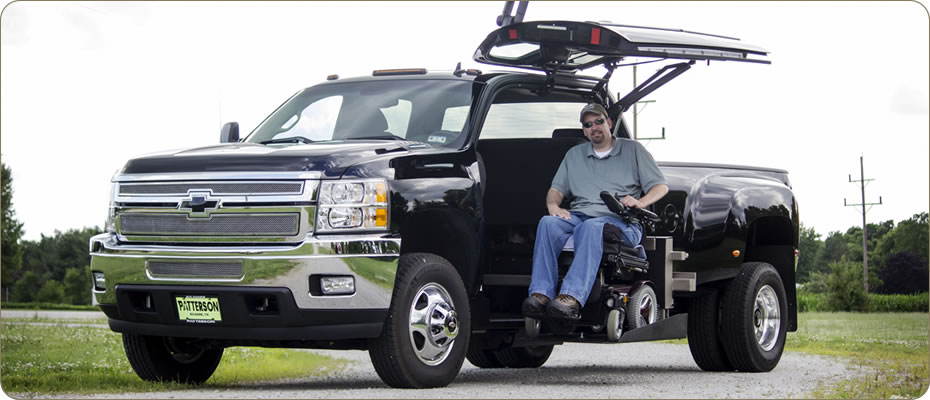 TAMPA, Florida (May 8, 2015) – No matter your mobility challenge, your independence shouldn't be compromised. With electric lifts and portable ramps, you can drive your wheelchair directly into the wheelchair accessible vehicle as a driver or passenger. These systems have traditionally been exclusive to vans and minivans in the past, but now with a push of a button trucks, electric cars and SUV's are incorporating lifts and ramps into their vehicle offerings. Interior and exterior lifts can be installed to transport scooters at the back of a vehicle and in beds of trucks, and cars can also be converted in other ways to suit your mobility needs.
All National Mobility Equipment Dealers Association (NMEDA) dealers are Quality Assurance Program (QAP) accredited, and offer electronic lifts that are safe and reliable. Automatic and electrical wheel stops keep your wheelchair in place as your vehicle moves. Should a power failure happen in your vehicle, it would not affect your mobility. Integrated manual backup systems are installed to make sure that you can still use your lift to exit the vehicle in case of an emergency. If an electric lift is not of interest to the user, there are other types of ramps available including roll-up ramps and channel or track ramps.
In celebration of National Mobility Awareness Month, use #NMAM2015 to share your ability to be active and independent. NMEDA members will assist you in selecting which type of mobility equipment may be right for you and can also steer you to a Certified Driver Rehabilitation Specialist (CDRS) for driving lessons if needed.
About National Mobility Awareness Month
May is National Mobility Awareness Month and is the annual celebration that encourages seniors, veterans, caregivers and people with disabilities to enjoy active, mobile lifestyles. Founded in 1989 as a not-for-profit trade association, the National Mobility Equipment Dealers Association (NMEDA) supports the awareness month with the assistance of approximately 600 members including mobility equipment dealers, manufacturers and driver rehabilitation specialists located in the United States and Canada dedicated to expanding opportunities for people with disabilities. For updates, please visit MobilityAwarenessMonth.com, as well as Facebook, Twitter (@NMEDAcom) and Pinterest.
https://nmeda.org/wp-content/uploads/2015/05/slideshow-21.jpg
0
0
nmeda
https://nmeda.org/wp-content/uploads/2020/06/nmeda-logo.png
nmeda
2015-05-08 15:08:37
2020-10-13 15:36:40
Independent Mobility Solutions