How to Find the Right Price for Adaptive Equipment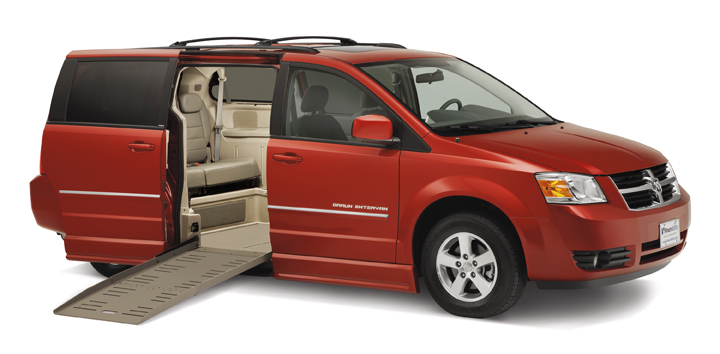 Finding the best price for an accessible van is not easy. Even if you want just one item – like a wheelchair ramp – it can be frustrating and time-consuming hunt.
Here are some suggestions to make it easier:
Consider a used ramp. Secondhand equipment saves big. Your local NMEDA dealer may be able to help you with this.
Ask your insurance company if the price of a ramp is covered.
Check with your bank. Many offer low interest loans for those with disabilities. (The Digital Federal Credit Union offers special loans to members of the American Association for People with Disabilities.)
Call local civic and fraternal organizations, such as the Lion's and Kiwanis clubs, Jaycees and Masons.
Contact your elected officials about government-sponsored programs for which you may be eligible.
Ask companies that sell accessible vans and equipment if they offer discounts on ramps that were traded in. Some offer 12-month financing on new and used equipment.
In certain instances, Medicaid pays for adaptive equipment. Look under "Medicaid waiver."
National Association of Injured & Disabled Workers (www.naidw.org) lists state and national government resources. Click on "Resources" then "Resource Center."
If the cause of your disability is linked to a national society (Muscular Dystrophy, Multiple Sclerosis, etc.), call the local chapter for advice.
You may be eligible for a grant from your state's vocational rehabilitation agency.
Check local and online classified ads of publications for people with disabilities.
Financial support programs are available through Social Security Disability (SSDI) if you face disabling conditions that keep you from working.
2-1-1 Call Center Search: 2-1-1 connects people with community services and volunteer opportunities. It is not available in every state, but visit the site to see if your area is covered.
Good hunting!
This mobility safety update has been brought to you by NMEDA – the National Mobility Equipment Dealers Association. Need some information on how to make your vehicle wheelchair accessible or upgraded with the latest and most convenient features? Contact a NMEDA dealer in your local area. Your local NMEDA member is an expert in mobility equipment and accessibility!
https://nmeda.org/wp-content/uploads/2011/07/adapted-vehicle.jpg
0
0
nmeda
https://nmeda.org/wp-content/uploads/2020/06/nmeda-logo.png
nmeda
2011-06-23 13:32:10
2021-03-23 10:18:47
How to Find the Right Price for Adaptive Equipment