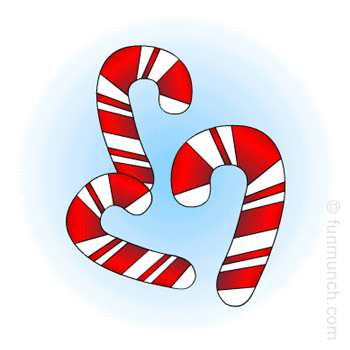 When you require accessible accommodations and travel arrangements, visiting family and friends half way across the country can put a pin on any holiday plans. Rushing through an airport to make connecting flights just to be seated in a less than spacious airliner is a proven chore for anyone and can barricade people with disabilities from making their way back home regardless of the time of year. However, there's a multitude of opportunities regarding accessible travel that can make your travels more comfortable and streamline your journey to get you where you need to be without a worry.
There are a few things to keep in mind in planning your getaway to gather with loved ones.
Prepare! Prepare! Prepare! Have important phone numbers on hand at all times and call ahead to ensure you know the best route to reach your destination. You may find yourself in unfamiliar territory or end up in at odds with weather delays and insufferable crowds, but don't worry. There are always people available to help you. Require a wheelchair to make your way through to the gate? Call the airline! Provided you arrive to the airport with ample time to make your flight, your airline should be able to ensure that you arrive to your gate comfortably and in a timely manner. Check with your local AAA Travel Agency or highway patrol to learn of any major roadblocks or detours.
Security checks are a persistent, but pertinent part of travel. Make sure you have the documentation you need to validate your equipment to security personnel. And always give yourself ample time to make it through the extensive lines and heightened checkpoints that come with the holiday season.
Stick to the mainstream when needing a more fully equipped airline. Major air carriers are more likely to possess eligible equipment to make your flight experience more enjoyable. Major highways are less likely to have major lane closures during peak travel times and remain well lit into the nighttime hours.
Details! Details! Details! Deals are appealing when booking a hotel, but ensure you're getting more than what you pay for. Hotels with less than 50 rooms are not required by law to have roll-in showers and while they may comply with the ADA, they may also have bathtubs. The best-priced hotel might be lacking the accessibility you need to stay clean, or stack a flight of steps between you and your room with no elevator in sight. Hotels.com serves as an informative resource that combines best prices with services and amenities requested. Simply check to search hotels with accessibility options available and rest assured that you're well taken care of upon your arrival. Remember, you should never have to pay more because you are living with a disability.
A safe landing is just the beginning. If you're flying in to see your most missed faces, you'll want reliable and safe transportation to and from the airport, and everywhere in between. Don't dismiss yourself as unable to partake in the Black Friday festivities, call ahead and count on accessible vehicle providers like a local NMEDA dealer to get you where ever you want to go once you've landed. You might make grandma a little jealous when you roll in on your adaptable hot wheels, but rest assured that there's plenty of room for the whole family to ride.
The National Mobility Equipment Dealers Association (NMEDA) is an advocate for mobility and accessibility for drivers with disabilities. If you need help with converting or buying a handicap accessible car, truck or van, please consider one of our mobility equipment dealers.
https://nmeda.org/wp-content/uploads/2012/11/christmas-pictures-clipart-3.gif
350
350
nmeda
https://nmeda.org/wp-content/uploads/2020/06/nmeda-logo.png
nmeda
2012-11-08 00:00:10
2021-01-07 10:11:55
Holiday Travel