Your Guide to Post Holiday Accessible Travel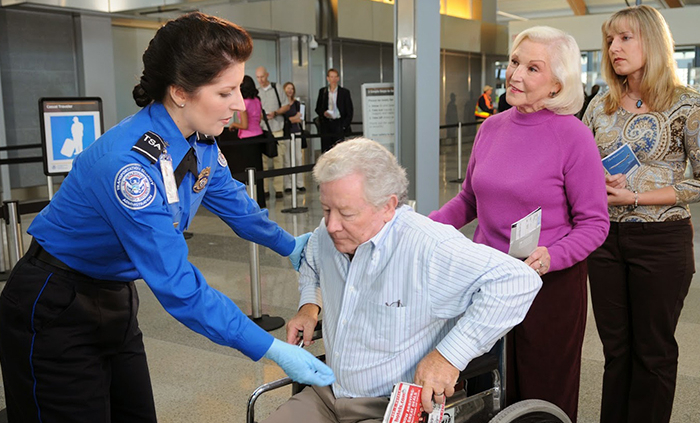 The holidays might be over but travel season is just getting started. From those looking to wait out the holiday rush to the lucky ones having received a getaway as their big gift, it's estimated that, in the U.S., close to 100 million people are in the air, on the road or riding the rails at some point during this time of year. If you're planning to brave the airports or hotels this winter, here are some practical tips that will not only make your travel easier but also a lot more enjoyable.
Be Prepared
The number one rule of travel for people with disabilities is to always call ahead. Whether it's a hotel, airline or restaurant, be specific when describing your needs. The more information a service provider has, the better they will be able to accommodate you.
Accessible Accommodations
If you're staying at a hotel, check on the accessibility of the rooms. Will you be able to move around, change the temperature or open the drapes independently? Be sure to find out about elevators, emergency exits, parking for your wheelchair accessible vehicle, entrances and reception areas. Most hotels only have a limited number of accessible rooms, so it's important that you ask.
If possible try to have a backup plan for your accommodations. Consider bringing items such as a portable ramp, a shower chair and a reacher or grabber, just in case the accessible room you reserved isn't available.
Air Travel
If you're flying, it's important to know your rights. This is particularly important both at the airport and once you're on the plane. Always inform the airline of your personal situation and make requests for assistance in advance. Call the TSA Cares Helpline at 855-787-2227 at least 72 hours before you fly so you know just what to expect when checking in at the airport.
Wheelchair Care
If you're traveling with a wheelchair, it's always good to bring spare parts and tools. Wheelchairs can take abuse when you're flying so it's smart to assemble a small kit of spare parts in case of emergencies.
Accessibility on the Road
If you're not going to have your own handicap accessible vehicle once you reach your destination, wheelchair van rentals are a good option to consider. The availability of wheelchair accessible vehicles has dramatically improved over the past few years, so be sure to contact a NMEDA dealer at your destination to find out how you can get behind the wheel of a mobility vehicle to suit your needs.
No matter where you're headed or how you plan to get there, the best piece of travel advice is to always expect the unexpected and just try to enjoy yourself regardless.
Do you have any tried and true advice when it comes to traveling? Share your tips with us on Facebook, Twitter and Pinterest.
The National Mobility Equipment Dealers Association (NMEDA) is an advocate for mobility and accessibility for drivers with disabilities. If you need help with converting or buying a handicap accessible car, truck or van, please consider one of our mobility equipment dealers.
https://nmeda.org/wp-content/uploads/2015/01/wheelchair-accessible-travel.jpg
500
700
nmeda
https://nmeda.org/wp-content/uploads/2020/06/nmeda-logo.png
nmeda
2015-01-20 17:58:03
2020-10-13 15:36:39
Your Guide to Post Holiday Accessible Travel