Tips on Hiring People With Disabilities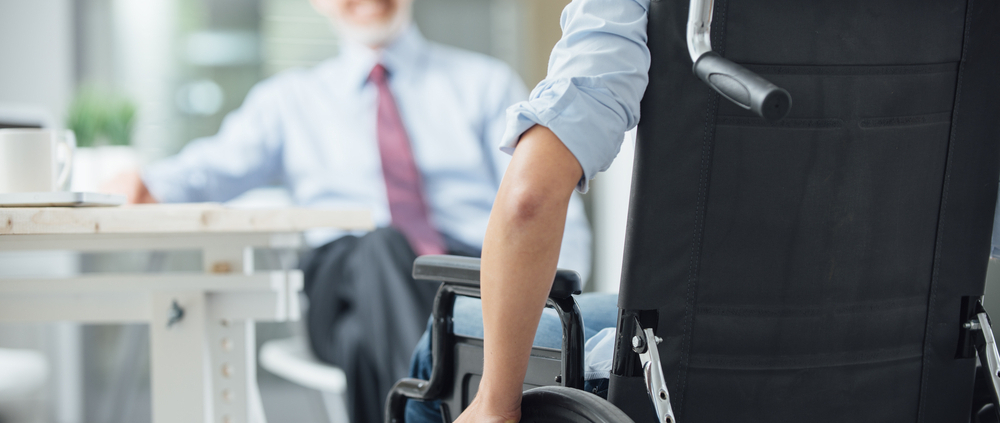 According to a recent study, less than 1/5th of the population with disabilities in America is gainfully employed. Although that statistic is quite staggering, there are companies that are making a conscious effort towards incorporating more people with disabilities into the workforce, but there's still a long way to go.
To help with the process, we've compiled some solutions that can help the integration process for both potential employees and employers.
Craft an Introductory Program
It comes as no surprise that your on-boarding process may have to change to accommodate employees with different abilities. Adding pre-hire, job shadowing opportunities, or on-site trial periods can help benefit your new employees.
Getting creative and inclusive in how you bring on employees with disabilities can help foster innovation, engagement and cohesion within the company.
Consider the Best Fit
Much like with any employee you hire, making sure the ones you choose are the best fit for the position is very important, especially for highly specialized tasks and industries.
Make it clear what expectations are before work is slated to start. This gives both you and your employee exact instructions on what will be needed day to day. You should also consider specialized employment.
For example, if there's a collection of tasks within a larger job that can be safely handled by someone with a disability, use that opportunity to reassign those tasks. The same goes if an employee doesn't have certain required certifications because of their disability. Reassign eligible tasks, leaving the responsibilities requiring certification to others.
Sincerity is the Best Policy
There's a fine line between praising someone for work that's generally expected, and recognizing when someone has gone above and beyond their assumed capabilities. Knowing the difference will help strengthen employee/employer relationships and build confidence.
It also helps to be mindful that whenever you do decide to hire someone with special abilities, it needs to be done earnestly and strategically, and not for a potential photo op or good publicity.
There are plenty of people living with disabilities who are ready and able to contribute a company's bottom line. Studies show that workers with disabilities are consistently rated as above average in performance and attendance, please consider this as you expand your team.
The National Mobility Equipment Dealers Association (NMEDA) is an advocate for mobility and accessibility for drivers with disabilities. If you need help with converting or buying a handicap accessible car, truck or van, please consider one of our Quality Assurance Program mobility equipment dealers.
https://nmeda.org/wp-content/uploads/2016/09/Hiring-Disabled-employees.jpg
667
1000
nmeda
https://nmeda.org/wp-content/uploads/2020/06/nmeda-logo.png
nmeda
2016-09-26 14:27:56
2020-10-13 07:22:01
Tips on Hiring People With Disabilities