Helping First Time Disabled Drivers with Mobility Equipment Master the Road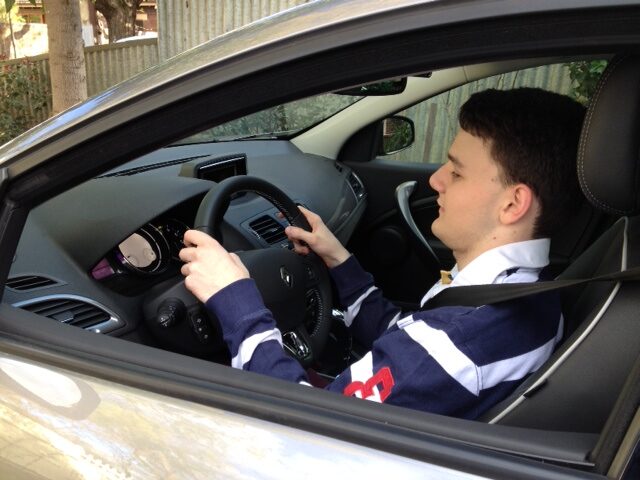 First time disabled drivers with mobility equipment face unique milestones and considerations when preparing for the road. Parents and caregivers must seriously consider if they feel their child or loved one with a disability is adequately prepared for driver education. While that is a decision for each party to make individually, we offer advice for those who would like to begin preparing for the day their loved one takes the wheel.
Provide them with early mobility experience.
If your loved one is in a power wheelchair or has the ability to operate a bike with three wheels, helper handles or an arm operated bike, use these vehicles to practice safe crossing, learn about street signs and signaling and to strengthen spatial and visual skills necessary for safe motor vehicle operation.
Allow them to co-pilot your drives.
If your loved one is at the age of developing an interest in driving and directions, have them provide turn-by-turn directions to your destination. Developing navigation skills and a familiarity with the routes they might frequently take will provide comfort and confidence when they get behind the wheel for the first time. Additionally, have them call out speed limits, lights changing color and other road signs they must be conditioned to note while driving.
Seek out a driver rehabilitation evaluation.
Go ahead and set up an evaluation with your Certified Driver Rehabilitation Specialist long before the "real" test. This assessment will offer useful insight into both their strengths and areas in need of improvement. This will also confirm if your loved one is a candidate for safe driving. If you have concerns with their vision, reflexes, ataxia, or any additional areas pertinent to driving, such as mobility equipment, they may be disqualified from getting their license.
According to a study commissioned by The National Disability Authority, twice as many people with disabilities, as opposed to those without, do not drive a car regularly. This doesn't have to be the case! Driving with a disability is a matter of equipping your loved one with the right education, practice and equipment to operate the vehicle. Hand controls, steering aids, ramps, lifts and other adaptive equipment give people with disabilities the freedom to take on the road and gain independence.
This mobility safety update has been brought to you by NMEDA – the National Mobility Equipment Dealers Association. Do you need information on how to make your vehicle wheelchair accessible or upgraded with the latest and most convenient features? Contact a NMEDA dealer in your local area. Your local NMEDA member is a mobility equipment and accessibility expert!
https://nmeda.org/wp-content/uploads/2013/09/Alexander_learning_cabin_control-e1595335197744.jpg
0
0
nmeda
https://nmeda.org/wp-content/uploads/2020/06/nmeda-logo.png
nmeda
2013-02-12 15:25:59
2020-10-13 07:18:35
Helping First Time Disabled Drivers with Mobility Equipment Master the Road