A Guide to Mobility Vehicle Rebates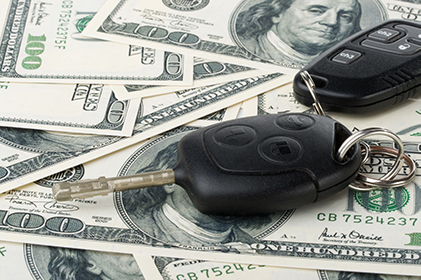 Many auto manufacturers offer rebate assistance to customers when they purchase accessibility products to enhance their vehicles. NMEDA is fortunate to be partners with some of these auto manufacturers. Below is a list of our trusted NMEDA Member Manufacturers, and how they can help you get the rebates you need to get you behind the wheel of a mobility vehicle.
Toyota Mobility Program
The Toyota Mobility Program program provides cash reimbursement of up to $1,000 of the cost of any aftermarket adaptive equipment or conversion, for drivers and/or passengers, when installed on any eligible purchased or leased new Toyota vehicle. Learn more about the Toyota Mobility Program here or contact Toyota Mobility at (800) 331-4331.
FCA US Driveability Program
The FCA US DriveAbility Program offers an up to $1,000 financial assistance rebate to install adaptive equipment on new purchased or leased Chrysler, Dodge, Jeep®, Ram, FIAT® and Alfa Romeo Brand vehicles. Contact the DriveAbility Program Headquarters at (800) 255-9877 or any FCA US Chrysler, Dodge, Jeep, Ram, FIAT, and Alfa Romeo dealership for eligibility requirements and program expiration dates.
General Motors Mobility Program
Receive up to $1,000 when you add eligible mobility-related equipment to your new Chevrolet, Buick, Cadillac or GMC vehicle. Or receive up to $1,200† when you have qualifying adaptive equipment installed (or reinstalled) on an eligible purchased or leased new Express or Savana van.
Learn more here, or contact General Motors at :(800) 323-9935.
Other Non-Member Programs
In addition to our partnerships, there are also non-member manufacturers that can provide high-quality financing, rebate programs, and maintenance options depending on the make and model of your mobility vehicle. Check out the full list of manufacturers by visiting our rebates page.
If you don't see your mobility vehicle's make on the list, you can always contact your nearest preferred dealership to learn more.
The National Mobility Equipment Dealers Association (NMEDA) is an advocate for mobility and accessibility for caregivers and drivers with disabilities. If you need help with converting or buying a handicap accessible car, truck or van, please consider one of our Quality Assurance Program mobility equipment dealers. Find a dealer near you by using our dealer locator search: www.nmeda.org/dealerlocator
https://nmeda.org/wp-content/uploads/2019/06/dreamstime_xxl_6043350_car-keys-money_sm_MUST-CREDIT.jpg
280
421
nmeda
https://nmeda.org/wp-content/uploads/2020/06/nmeda-logo.png
nmeda
2021-05-24 17:30:04
2021-05-25 14:11:12
A Guide to Mobility Vehicle Rebates