As we all know a global chip shortage is impacting production lines in many industries, most notably (and close to home) the automobile industry. Below please see the corporate statements from BraunAbility and Vantage Mobility International regarding how this shortage is impacting the auto mobility industry.

The pandemic has affected many of our OEM and component suppliers causing disruption in our industry. Most notable is the worldwide shortage of micro-chips impacting vehicle production at all of the major OEM manufacturers. The shortage has caused Stellantis (FCA) to do an extended shut down of its mini-van plant due to micro-chip shortages. Rest assured that BraunAbility continues to work with all suppliers to mitigate the impact of supply chain disruption in our industry. We will continue to monitor the situation daily and communicate impact this may have on our production of wheelchair accessible vehicles.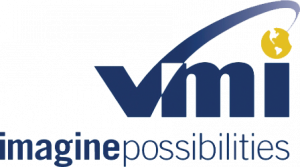 The computer chip shortage in the auto industry has the potential to disrupt the accessible vehicle market. Fortunately, VMI has been preparing for the summer selling season to ensure ample inventory availability for dealers to choose from. Given the outlook regarding chassis supply, we will continue to work proactively with our OEM and dealer partners to ensure product availability to end consumers.