Getting More from Your iPod: Apps for Children with Disabilities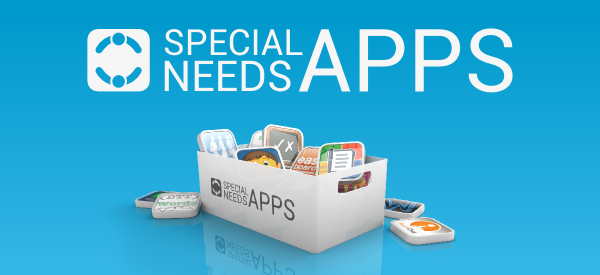 Advances in technology have brought with them a slew of special tools for those living with disabilities. Amongst some of the most valuable are communication, development and education apps for children with disabilities, whether they are non-verbal, shy or otherwise needing assistance. iPods and iPads can no longer be looked at as simple entertainment devices, as they have begun to play a major role in the disabled community, helping children, parents, caregivers and doctors work together in getting the most of out their time together.
Apps For People With Disabilities
Communication Apps
Applications such as Proloquo2Go and TalkTablet have transformed assistive communication devices into a more portable, easier to use and fun option for kids. Utilizing pictures, specialized keyboards and simple navigation, these apps aim to open the doors of communication between non-verbal children and their caregivers, allowing needs to be more efficiently met and relationships to grow even stronger.
Development Apps
For children needing to make advances in cognitive, language or social areas, countless apps exist to facilitate the process. While programs such as Math Evolve aid kids in learning school subjects such as math, reading and spelling, others, like Model Me Going Places focus on helping kids in social situations.
Play Time
Kids like games, that's a fact, however we all know that not all games out there are designed to be suitable for every type of child. If you want to provide your kid with a meaningful, educational way to pass his or her time, or even to reward them for a job well done, there are apps such as Faces iMake and Dexteria that give players the ability to construct characters from unlikely shapes and objects, such as pears, light bulbs and buttons. The creative play involved in this app can improve your child's decision-making skills and self-esteem, as well as offer many other benefits. Dexteria is an app specially designed to refine motor skills by asking children (or adults!) to tap, pinch, or write, utilizing the iPod or iPad touch screen to its full potential.
This is just a sampling of the countless amazing applications available today. For more kid appropriate apps visit our Pinterest page.
The National Mobility Equipment Dealers Association (NMEDA) is an advocate for mobility and accessibility for drivers with disabilities. If you need help with converting or buying a handicap accessible car, truck or van, please consider one of our mobility equipment dealers.
https://nmeda.org/wp-content/uploads/2013/08/apps-blog-banner.png
0
0
nmeda
https://nmeda.org/wp-content/uploads/2020/06/nmeda-logo.png
nmeda
2013-08-22 16:57:13
2020-10-13 10:55:09
Getting More from Your iPod: Apps for Children with Disabilities