Essential iPhone Apps For People With Disabilities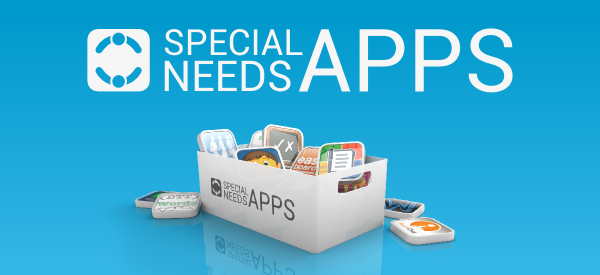 Phone apps have revolutionized the way we go about our everyday lives. Need directions? Looking for great Mexican food? Want to know the weather? As they say in the Apple commercials, there's an app for that. Developers have created over 500,000 apps for the iPhone alone, as well as countless others for Android and Blackberry devices. Below is a list of iPhone apps specifically designed for people with disabilities to help make their day-to-day lives easier.
Parking Mobility – Report disabled parking violations to your city in less than 2 minutes. When you see a vehicle parked illegally, simply launch the app, take 3 photos and submit. The city is notified and they ticket the vehicle. You can also share, find and suggest disabled parking locations anywhere in the world. Simply tap the map pin and you can quickly see that parking location's details including number of spots, rear or side accessibility, cost etc.
A Special Phone – This app was produced specifically for people with disabilities in order to make calling friends, family and loved ones fast and easy. To make a call, simply open the app, type in the number on the magnified keypad and shake the phone or press call. For speed dialing, users can save up to 6 contacts, which can be reached through shaking the phone once for Contact 1, twice for Contact 2 etc. The phone states the contact's name and the phone dials automatically. It also has the capability to recognize voice commands in different languages and dialects.
Help Me Now! GPS Phone Tracker – This app is great to have if you ever get lost or need help in an emergency. The GPS tracking device will send a message to your selected contacts telling them your location.
Physiotherapy Exercises – This free app is great for anyone living with a spinal cord injury who wants to stay physically fit. There are over 600 exercises available and the user can search the app based on a particular exercise or their level of injury/personal condition.
iAdvocate – This app helps parents share and develop specific learning strategies for children with learning disabilities. The parents can then work collaboratively with the child's school and teachers to improve their overall education experience while making sure the child's needs are met.
The National Mobility Equipment Dealers Association (NMEDA) is an advocate for mobility and accessibility for drivers with disabilities. If you need help with converting or buying a wheelchair accessible car, truck or van, please consider one of our mobility equipment dealers.
https://nmeda.org/wp-content/uploads/2013/08/apps-blog-banner.png
0
0
nmeda
https://nmeda.org/wp-content/uploads/2020/06/nmeda-logo.png
nmeda
2012-08-28 00:00:44
2020-10-13 07:19:28
Essential iPhone Apps For People With Disabilities