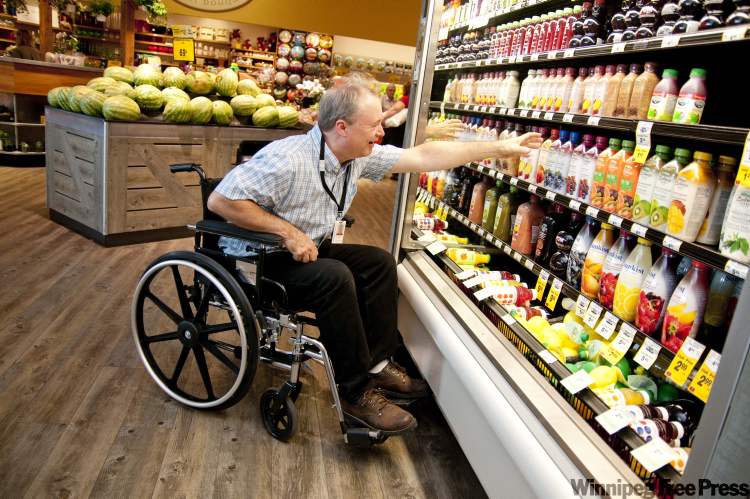 Making healthy choices might come with some level of difficulty to people with disabilities, but these choices prove to be far too pertinent to go by the wayside. Selecting the right foods and keeping weight under control remains paramount for people with disabilities, especially those with restrictive mobility. The last thing you'll want to add to your plate of unhealthy proportions is a side of heart disease, high cholesterol, etc, as a result of poor diet choices.
You may find it more difficult to access favored foods to keep a healthy, balanced diet because you are unable to reach them in the store. Or, perhaps your main concern is preparing the food at home due to restrictions of motion, time constraints or utensil usability. Rather than opt for delivery or take-out, it's important to remember how valuable your health is. With so many alternatives available to assist you in the kitchen and on the go, there's always a healthy option for eating at your disposal.
First, rest at ease knowing that major changes are not required to maintain a healthy lifestyle. Even the smallest adjustments to your diet and exercise routine can make a big difference. Keep your priorities in order and maintain your motivation to ensure you reach the reasonable, attainable goals you've set for yourself. Also, stay educated. Do your research and seek out the tools and information you'll need to stay on top of staying healthy.
Remember that you have the power to live a longer, healthier and more energized life if you take matters into your own hands and make the healthy choice to embrace a happier lifestyle. For adaptive cooking solutions check out our Pinterest album.
https://www.ddssafety.net/health/eating-healthy-and-staying-active/healthy-lifestyle-choices-people-developmental-disabilities
This mobility safety update has been brought to you by NMEDA – the National Mobility Equipment Dealers Association. Need some information on how to make your vehicle wheelchair accessible or upgraded with the latest and most convenient features? Contact a NMEDA dealer in your local area. Your local NMEDA member is a mobility equipment and accessibility expert!
https://nmeda.org/wp-content/uploads/2013/01/healthy.jpeg
0
0
nmeda
https://nmeda.org/wp-content/uploads/2020/06/nmeda-logo.png
nmeda
2013-01-24 17:29:47
2020-10-13 07:19:29
Eat Healthy. Be Happy.