Don't Miss a Minute of Summer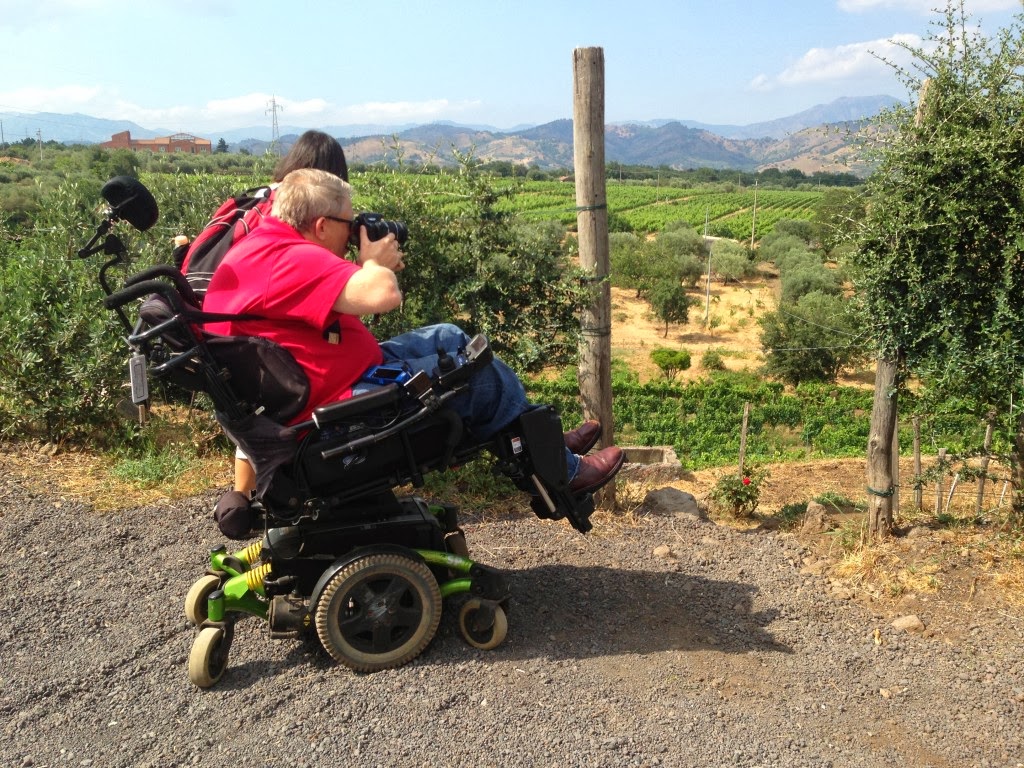 Summertime is here and contrary to popular belief, it promises a variety of indoor and outdoor fun for kids with disabilities. While kids are enjoying the thrill of being out of school, the myth that engaging activities for children with disabilities are difficult to find still looms. To avoid increasing your child's time in front of the TV, take a time out from demotivating video games and take on a more stimulating activity that encourages learning and leaving the living room. Here are just a few of the many ways to enjoy the great outdoors (and indoors), all requiring little equipment other than common household items, and all adept at keeping young minds alert while promoting fitness and social interactivity.
Swimming/Water Activities
Nothing says summer like splashing in a pool or running through a sprinkler. Swimming offers excitement in the benefits it poses for children with disabilities, improving physical fitness and coordination. No pool? No problem! Set up a makeshift waterpark in your own backyard with a Slip 'n' Slide for a fun way to cool the kids off. If you're more worried about the slip than the slide, turn on a sprinkler or fill an inflatable pool.
Gardening
For those located in less than sweltering summer temperatures, gardening provides a comfortable way to relax, reduce stress and promote a sense of self-accomplishment. An educational activity for children of all ages, gardening has the added perk of encouraging kids to play in the dirt. Take this chance to enhance the green thumb in both of you and spend time in the soil, learning the art of gardening together. Your child may even crave more greens if he/she is growing them on his/her own at home.
Cooking/Baking
Children are often thrilled by the opportunity to be included in "adult" tasks, such as cooking, so an invitation into the kitchen should be a sure win. Have them help with washing vegetables or mixing ingredients. Even enlist your kid to decorate a cake or cut out fun shapes with cookie dough using plastic cutters. You'll find a creative outlet that's also fun to eat when you let your child express his/her taste in the kitchen.
Arts/Crafts
Painting, sculpting, jewelry making and decorating can engage a child and provide a break from the outdoor heat. Allowing children to unleash their creativity may improve their mood and enhance their nonverbal communication skills, as well. Take on fun projects with your child, such as giving them a pair of white sneakers to paint or make bracelets and necklaces out of plastic beads and elastic string. These activities can do more than just fulfill the kids, adults will benefit from some new wardrobe additions and accessories, too.
Outdoor Movie Theater
Movies aren't made for staying inside only, and there's always excitement in doing an ordinary activity in an unusual or unique way. Set up an outdoor movie theater and screen your kid's favorite film. Complete this project with lounge seating, a projector and popcorn, and your backyard can become a family hideaway filled with laughter and cinematic excitement.  However, if you are looking to have a family outing,  load the family up in your handicap accessible vehicles and head out to the Drive In Theater.  You will still get the outdoor experience.
Find more activities and ideas for this summer on our Pinterest page!
The National Mobility Equipment Dealers Association (NMEDA) is an advocate for mobility and accessibility for drivers with disabilities. If you need help with converting or buying a handicap accessible car, truck or van, please consider one of our mobility equipment dealers.
https://nmeda.org/wp-content/uploads/2013/07/Holidays-for-Wheelchair-users.jpg
0
0
nmeda
https://nmeda.org/wp-content/uploads/2020/06/nmeda-logo.png
nmeda
2013-07-15 17:33:52
2020-09-25 21:35:08
Don't Miss a Minute of Summer