Destination Spotlight: Morgan's Wonderland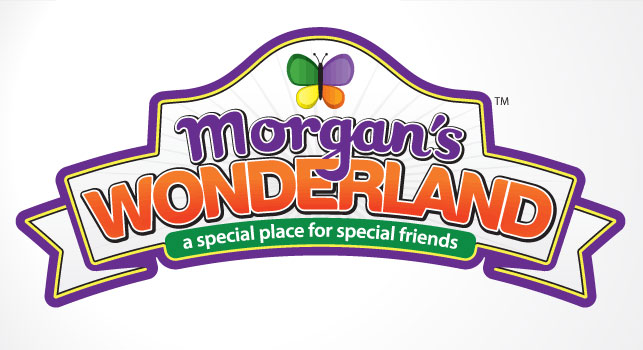 San Antonio, Texas is home to a very special sort of destination. Founded on the vision of providing a safe, clean and beautiful environment for individuals of varied backgrounds,Morgan's Wonderland boasts 25 acres of colorful, educational and stimulating fun fit for the entire family which is easily accessed with wheelchair accessible vehicles. While certain parks only offer a handful of adaptive rides and park areas, Morgan's Wonderland is a park-full of accommodations, specially designed for families to gather, explore and participate in countless fun activities while leaving the worrying of needing assistance behind. The park also offers low general admission prices and complimentary admittance for small children and people with disabilities to ensure that economic boundaries need not prevent any family from enjoying the grounds.
Attractions such as the Sensory Village, where activities and simulations spark the imaginations of children, and the Butterfly Playground, a shaded jungle-gym where the kids can let loose, make for an unforgettable park experience. Apart from various other areas designed for physical play, vast greenery, vibrant blooms and sparkling waters also surround Morgan's Wonderland. Aboard the Wonderland Express, visitors can experience the park's beauty from the comfort of a 1930s-style train, or ride the whimsical merry-go-round for a break from walking. And each of these attractions is wheelchair accessible.
Morgan's Wonderland also emphasizes the importance of safety while traveling with children or persons with disabilities.  The park has placed innovative RFID technology into use, making it possible for groups to keep track of their members using their assigned GPS Adventure Bands. As guests make their way through the park, these bands can be swiped at each of our Location Stations to display nearby restrooms, shops, or concessions, as well as the location of other members of their group.
So, if you're on the lookout for a great vacation destination this summer, Morgan's Wonderland is definitely a spot worth checking out. Stay informed of upcoming events and park hours and explore the experiences shared by park guests on their website, Facebookand Pinterest pages!
The National Mobility Equipment Dealers Association (NMEDA) is an advocate for mobility and accessibility for drivers with disabilities. If you need help with converting or buying a handicap accessible car, truck or van, please consider one of our mobility equipment dealers.
https://nmeda.org/wp-content/uploads/2013/08/morgans_wonderland.jpg
0
0
nmeda
https://nmeda.org/wp-content/uploads/2020/06/nmeda-logo.png
nmeda
2013-08-13 13:26:04
2020-09-25 21:35:07
Destination Spotlight: Morgan's Wonderland