Coping with a New Disability and Mobility Equipment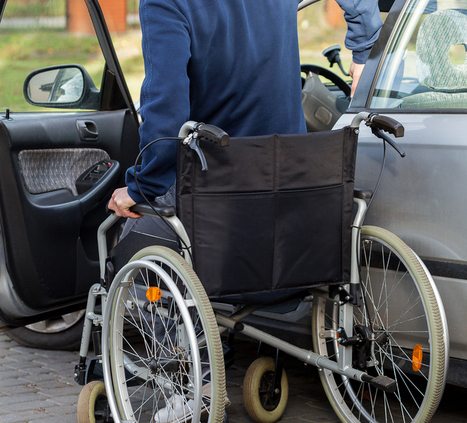 Living with disabilities and using mobility equipment present different challenges for each individual, but one of the most difficult situations is when a person is suddenly disabled due to accident, illness or genetics. The adjustment to a new lifestyle not only physically, but emotionally, can be shocking. While there is certainly no way to provide a checklist that will work for every individual, we hope that you or your loved one may find direction or inspiration from the following tips:
Expect and Allow Emotion
It is completely normal and natural to feel frustration, anger and resentment when you are suddenly presented with challenges during activities that were previously second nature. If you feel that you cannot shake these feelings or channel the energy into positive action, we encourage you to seek counseling. Many hospitals and social service agencies provide outlets for the newly disabled and those using mobility equipment.
Be Prepared for Organizational Frustrations
Keep detailed notes of any and all interactions with government and other bureaucratic agencies. While these systems and organizations have been established to help you, you may find yourself frustrated how long it takes to get help. Don't be afraid to remind them that their establishment exists to assist you, and rely on your notes to recount your interactions and any actions promised or needed from them.
Your Disability Can Open New Doors
The most important tip is to not allow your disability or your use of mobility equipment to define you. Your body is not as limited as you may first feel; many times your senses enhance to improve quality of life. For example, a person suffering from blindness may find that sense of hearing and smell becomes heightened to assist in overcoming the new challenges you may face.
How you choose to move forward with the difficult next steps ahead of you will define your course. Choose positivity and invite new possibilities into your life.
This mobility safety update has been brought to you by NMEDA – the National Mobility Equipment Dealers Association. Do you need information on how to make your vehicle wheelchair accessible or upgraded with the latest and most convenient features? Contact a NMEDA dealer in your local area. Your local NMEDA member is a mobility equipment and accessibility expert!
https://nmeda.org/wp-content/uploads/2014/07/thumbnail-4.jpg
700
467
nmeda
https://nmeda.org/wp-content/uploads/2020/06/nmeda-logo.png
nmeda
2013-03-12 02:35:20
2020-10-14 06:30:47
Coping with a New Disability and Mobility Equipment