Comfortable Mobility Solutions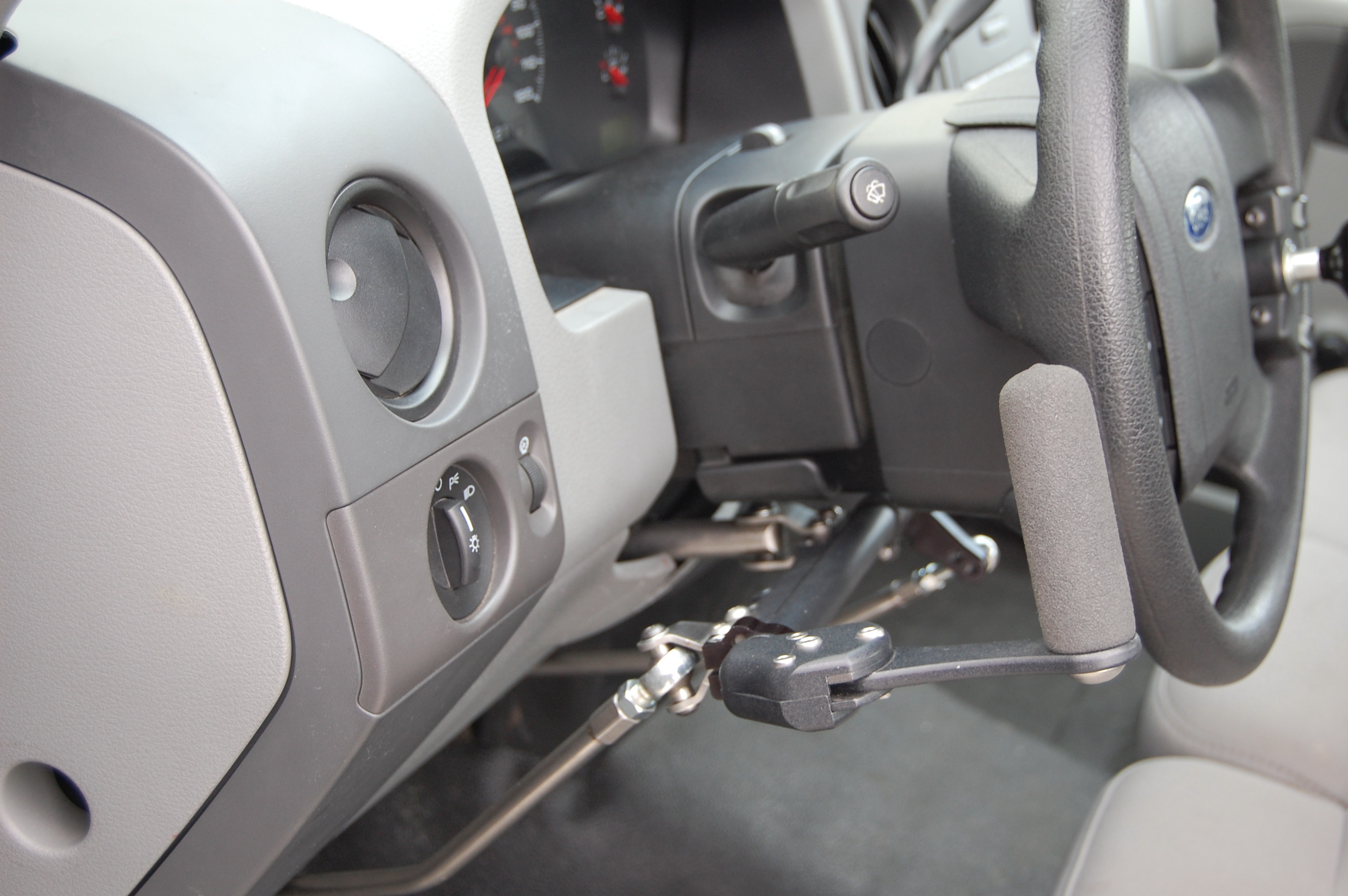 TAMPA, FLA. (May 1, 2015) – For individuals with mobility challenges, being able to operate a vehicle safely and comfortably is one of the most important factors contributing to their independence. Hand controls, in particular, are vital to making this happen, as they provide those with limited dexterity, strength or range of motion with access to the open road. This type of adaptive equipment can be installed into a vehicle to eliminate the need for traditional foot pedals, allowing drivers to control vehicle functions with their hands. There are a number of types of hand controls available for drivers with disabilities; each providing unique benefits fit to match each driver's specific needs.
Push/pull controls require a moderate amount of arm strength and is ideal for those with a need for simplified driving methods. Amongst the most popular options for drivers with low upper body strength is Push/right angle controls. With this system, drivers must push the control forward to brake, and down towards the seat while pulling slightly towards the torso to accelerate. Push/twist hand controls work very similarly to those of a motorcycle, allowing drivers to accelerate with a twist of the handle and brake by pushing on the hand control lever. Push/rock controls are another viable option, operating similar to a slot machine. Push/rock controls require drivers to move their hands on the top of the handle—rocking backwards to accelerate and forwards to brake.
Accelerator rings allow drivers to control acceleration right from their steering wheel. To operate, drivers simply need to smoothly push the ring towards the steering wheel to accelerate and move the main hand brake downward to brake.
There are also high-tech systems available for assistance with secondary hand controls, including the control of the windows, horn, wipers, locks, turn signals and air conditioning. These secondary command systems are even available with touch screens and voice activated technology.
During National Mobility Awareness Month, the National Mobility Equipment Dealers Association (NMEDA) works to boost awareness of hand controls and the many other families of mobility equipment and adaptive solutions. In addition, NMEDA dealers and members across the U.S. and Canada can help drivers with mobility needs find the perfect solution to their driving requirements. For more information on these and other adaptive solutions, visit NMEDA.com and use #NMAM2015 to see how other drivers with disabilities are staying safe and comfortable while on the road.
About National Mobility Awareness Month
May is National Mobility Awareness Month and is the annual celebration that encourages seniors, veterans, caregivers and people with disabilities to enjoy active, mobile lifestyles. Founded in 1989 as a not-for-profit trade association, the National Mobility Equipment Dealers Association (NMEDA) supports the awareness month with the assistance of approximately 600 mobility equipment dealers, manufacturers and driver rehabilitation specialists located in the United States and Canada dedicated to expanding opportunities for people with disabilities. For updates, please visit MobilityAwarenessMonth.com, as well as Facebook, Twitter (@NMEDAcom) and Pinterest.
https://nmeda.org/wp-content/uploads/2015/05/mps-push-rock-handcontrol.jpg
0
0
nmeda
https://nmeda.org/wp-content/uploads/2020/06/nmeda-logo.png
nmeda
2015-05-01 20:06:32
2020-09-25 19:51:23
Comfortable Mobility Solutions