Casa Colina and NMEDA host National Mobility Awareness Month "Demo Day"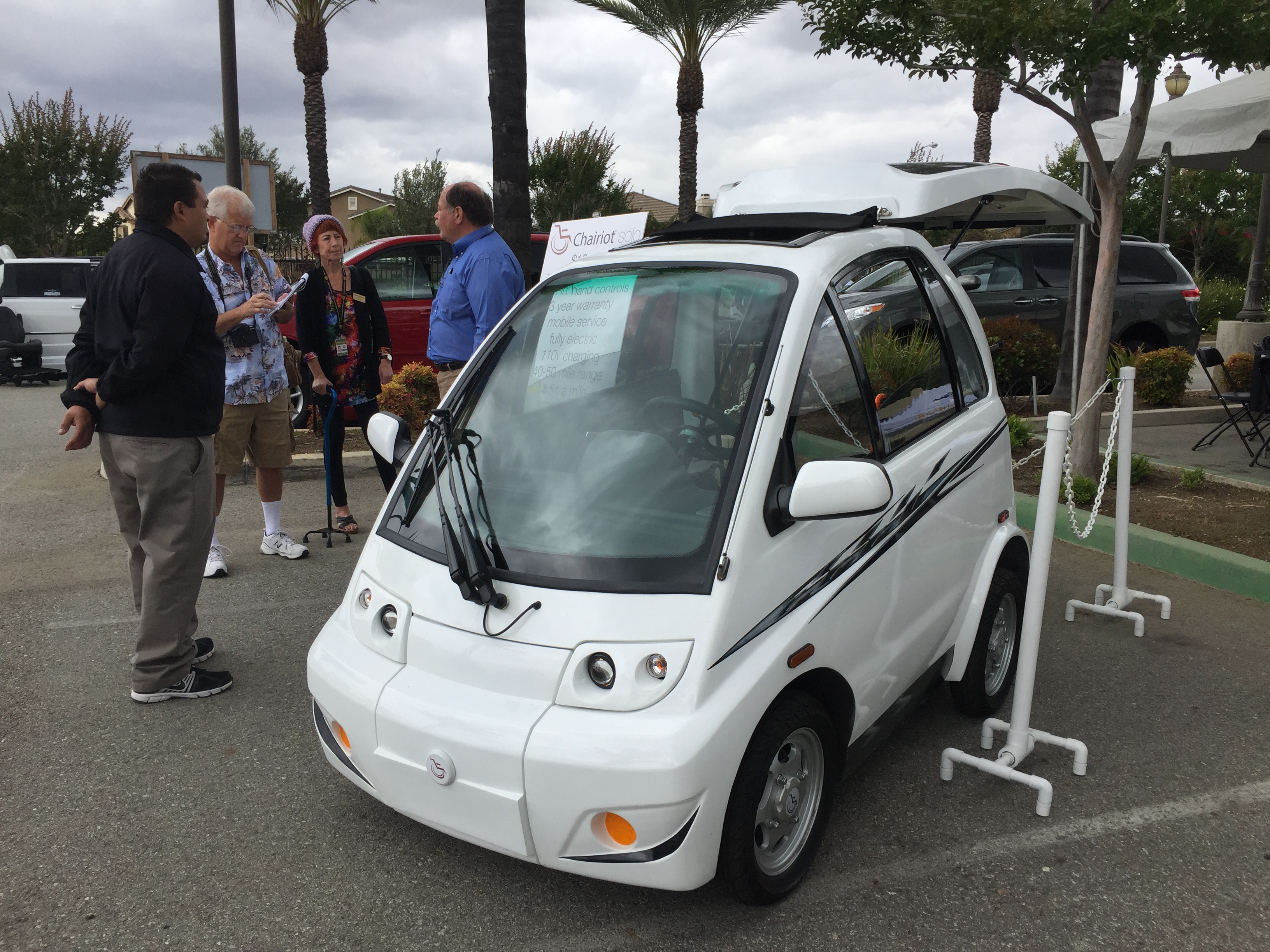 POMONA, California (MAY 12, 2015) – National Mobility Equipment Dealers Association (NMEDA) in concert with Casa Colina Hospital and Centers for Healthcare will host a California "Demo Day" for National Mobility Awareness Month. Wheelchair accessible vehicles that can be adapted to the needs of individuals with disabilities offer independence and will be featured at this free event, which is being held on Thursday, May 14, from 10:30 a.m. to 1:30 p.m. at Casa Colina Hospital and Centers for Healthcare, located at 255 East Bonita Avenue in Pomona, California.
Local NMEDA dealers will be on hand to discuss a wide range of mobility solutions.  Persons with disabilities along with family, friends, caregivers, medical professionals and community members are encouraged to attend.  Refreshments will be served.  More than six million people across the U.S. and Canada, including one in five seniors, have mobility issues.
Individuals with disabilities are also invited to participate in the national Local Heroes Contest in which four wheelchair accessible vehicles will be given away by NMEDA to a deserving Local Hero or the Hero's family or caregiver. To learn more about the Local Heroes contest and National Mobility Awareness Month, visit www.mobilityawarenessmonth.com
The event is being held outdoors at Casa Colina's Southwest Parking Lot and will showcase real mobility solutions including wheelchair accessible vehicles from NMEDA members, Ability Center, Aero Mobility, Better Life Mobility, Mobility Works, Chairiot Mobility and Golden Boy Mobility.  Only NMEDA members offer Quality Assurance Program (QAP) accredited technicians.
[sep]
About National Mobility Awareness Month
May is National Mobility Awareness Month and is the annual celebration that encourages seniors, veterans, caregivers and people with disabilities to enjoy active, mobile lifestyles. Founded in 1989 as a not-for-profit trade association, the National Mobility Equipment Dealers Association (NMEDA) supports the awareness month with the assistance of approximately 600 mobility equipment dealers, manufacturers and driver rehabilitation specialists located in the United States and Canada dedicated to expanding opportunities for people with disabilities. For updates, please visit MobilityAwarenessMonth.com, as well as Facebook, Twitter (@NMEDAcom) and Pinterest.
About Casa Colina Hospital and Centers for Healthcare
Casa Colina Hospital and Centers for Healthcare was founded in 1936 in Chino, California, under the leadership of Frances Eleanor "Mother" Smith and other community leaders and physicians to provide rehabilitative care to children with polio. In the early 1950s, when polio was at epidemic proportions, a plan was developed to build a new hospital in nearby Pomona, Calif. In 1959, the new hospital was completed, and Casa Colina expanded its medical and physical rehabilitation services to concentrate on treating people of all ages and disabilities resulting from neurological and/or orthopedic conditions. In recent years, Casa Colina has renovated its entire 20-acre Pomona campus to build a continuum of rehabilitative care unmatched in the Western United States. This includes a state-of-the-art acute rehabilitation hospital, outpatient center, post-acute residential rehabilitation center, children's services, adult day health care, specialized physician clinics, diagnostic imaging, ambulatory surgery center, outdoor recreation program, and other highly specialized services. The new Casa Colina Medical Office Building opened on the campus in June 2013, and construction of a 31-bed medical/surgical hospital addition is currently underway with a scheduled opening late 2015. For the latest updates on Casa Colina Hospital and Centers for Healthcare, visit www.casacolina.org.
[button title="Download PDF" link="https://nmeda.org/wp-content/uploads/2015/05/NMEDA-NMAM-Demo-Days-CASA-COLINA-LA-2015.pdf"]
https://nmeda.org/wp-content/uploads/2015/05/IMG_3569.jpg
0
0
nmeda
https://nmeda.org/wp-content/uploads/2020/06/nmeda-logo.png
nmeda
2015-05-12 18:27:02
2021-03-31 19:28:32
Casa Colina and NMEDA host National Mobility Awareness Month "Demo Day"