Adaptive Sports: Wheelchair Dancing with Mobility Equipment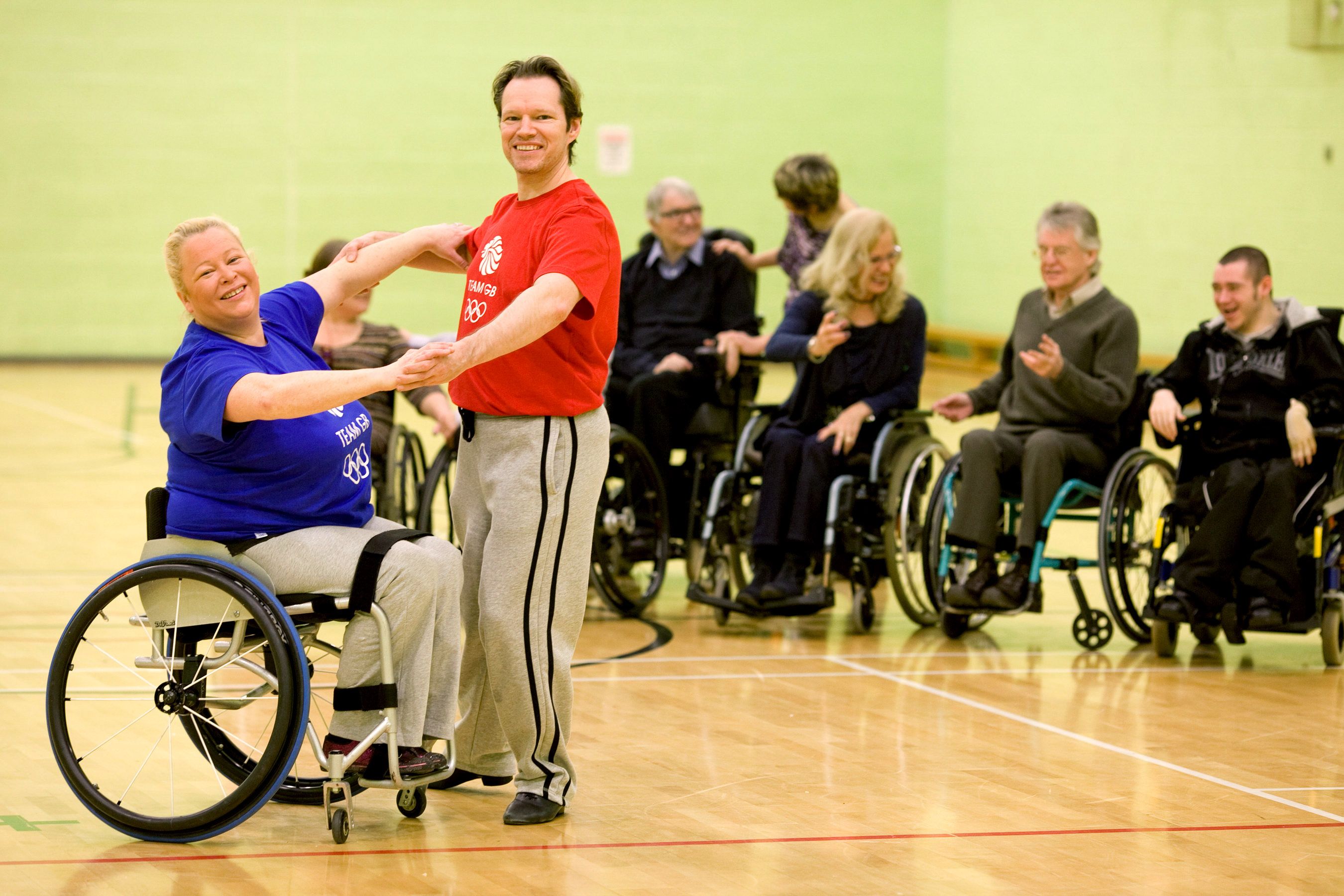 Music has the organic ability to elicit joyful, free and inspired emotions. These, as well as many other feelings, can be successfully expressed through dance, an art form beneficial to any person, whether or not they live with a disability. The person with the disability may choose to use mobility equipment to express their form of art.
The sport of wheelchair dancing has been around for decades, however it has recently caught the attention of large audiences. IFC's new docu-series "Push Girls," which saw great success in its first season, features a number of characters with disabilities involved in competitive dance teams, showcasing moves which would challenge those of any able bodied person. Dance centers specializing or catering to people with disabilities continue to pop up worldwide, with the sport garnering more and more support, which comes as no surprise considering the many benefits offered by the activity.
Dancing provides a physical outlet for creative expression, not to mention the profits to be gained from regular exercise. Those involved in wheelchair dance have even stated that their physical therapy needs have lessened ever since starting a program, due to the high levels of activity involved in the dances. If practiced as part of a group or team, this endeavor can even improve the social lives and feelings of self-worth of participants.
There are many ways in which to get started in wheelchair dancing, from practicing in the comfort of your home, to joining a squad. Dances can even be performed alongside able-bodied people, meaning no one must be excluded. There are also competitions to be entered, in which contestants are judged by a panel of experts and awarded prizes. Regardless of how you chose to go through the world of dance, it is a challenging and rewarding experience worth checking out. Search for adaptive dance centers in your area or simply watch some fun videos to help get you started. As always, remember to keep safety in mind when attempting any movements, and always consult with a physician before beginning any exercise regimen.
The National Mobility Equipment Dealers Association (NMEDA) is an advocate for mobility and accessibility for drivers with disabilities. If you need help with converting or buying a handicap accessible car, truck or van, please consider one of our mobility equipment dealers.
https://nmeda.org/wp-content/uploads/2013/09/32345_strictly-wheelchair-dancing-celebrates-donation-from-the-galaxy-hot-chocolate-fund.jpeg
0
0
nmeda
https://nmeda.org/wp-content/uploads/2020/06/nmeda-logo.png
nmeda
2013-09-16 19:42:22
2021-03-23 10:23:09
Adaptive Sports: Wheelchair Dancing with Mobility Equipment