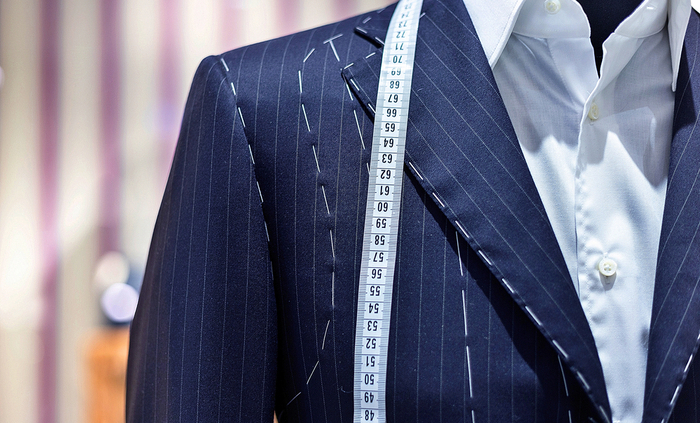 Show Off Your Personal Style in Adaptive Clothing
Whether you spend your days in suits and ties, or prefer the casual look of a pair of good jeans and a t-shirt, your personal style doesn't need to be placed aside due to a disability. While many pieces of clothing can be relatively accessible for those with disabilities, certain styles, like suits, jackets and pants, can be tricky or uncomfortable for wheelchair users. The following designers have redefined adaptive clothing, making sleek and stylish pieces featuring the latest styles at accessible prices.
IZ Adaptive
Canadian designer Izzi Camilleri works to create sophisticated and stylish apparel options for men and women who use wheelchairs. Since its introduction in 2009, the IZ Adaptive Collection has earned major recognition and praises for the comfortable yet fashionable pieces it boasts. From faux-leather and print leggings to tailored jackets and blazers, IZ Adaptive makes fashion accessible and affordable. What's more, each piece can be specially tailored to your size and needs, with alternate zipper placement, precise measurements and custom hemming. If you're ever on the streets of Toronto, be sure to check out the IZ Adaptive store!
Ag Apparel
With plenty of fashionable, easy to put-on tops, pants, skirts, and more, Ag Apparel has quickly become a favorite source for adaptive clothing. With a goal to make clothing accessible, comfortable and functional for all, designer Jordan Silver was inspired to create fashionable clothing for women with disabilities by her aunt, who lost her battle to ALS in 2007. In her honor, five percent of all profits from the Janet Top are donated to the Spastic Paraplegia Foundation.
LegaWear
Knowing that more and more adults with disabilities continue to join the workforce each year, LegaWear founders David Lega and Andreas Stenerdahl set out to make professional as well business-casual styles available to those wanting to look sharp for work. Their 100 percent custom tailored offerings are also stylish enough to wear outside of your 9-5!
With these options and many more currently available, it's easy to be on the cutting edge of fashion, regardless of disabilities. Feel free to share your favorites with us on Facebook, Twitter and Pinterest.
The National Mobility Equipment Dealers Association (NMEDA) is an advocate for mobility and accessibility for drivers with disabilities. If you need help with converting or buying a handicap accessible car, truck or van, please consider one of our mobility equipment dealers.
https://nmeda.org/wp-content/uploads/2014/07/thumbnail-2.jpg
467
700
nmeda
https://nmeda.org/wp-content/uploads/2020/06/nmeda-logo.png
nmeda
2014-07-16 09:08:54
2014-07-16 09:08:54
Adaptive Fashion