ADA Has New Rules for Pumping Gas for People with Disabilities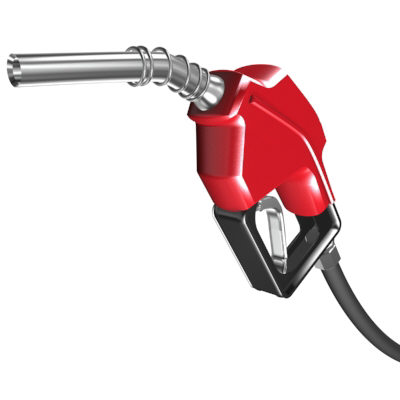 Effective March 15, 2012, any gas pump with reach heights of operable parts over 54 inches above the driving surface will be in violation of the Americans with Disabilities Act (ADA), putting the station owner at risk of fines or lawsuits. On newly constructed pumps or alterations to existing pump islands, everything has to be below 48 inches.
Operable parts include the credit card reader, the fuel grade selection button and any buttons that request help.
This updates ADA's 1990 rule which required self-serve gas stations to provide equal access to their customers with disabilities. The 1990 rule is in effect until March 15, and states gas stations must:
Provide refueling assistance upon the request of an individual with a disability. A service station or convenience store is not required to provide such service at any time that it is operating on a remote control basis with a single employee, but is encouraged to do so, if feasible.
Let patrons know (e.g., through appropriate signs) that customers with disabilities can obtain refueling assistance by using a call button, honking or otherwise signaling an employee.
Provide the refueling assistance without any charge beyond the self-serve price.
The ADA also requires an effective communication method between the convenient store operator and the pump. Some stations have implemented new button systems that are easier for drivers to alert staff they need assistance.
But ADA feels that drivers with disabilities – someone in a wheelchair or an elderly person – should be able to pump their own fuel, thus the new rules.
According top the Dept. of Justice, station owners in violation could be fined more than $50,000 for a first offense.
The Dept. of Justice is putting more emphasis on compliance, but enforcement will likely be complaint driven. For more information, call the Dept. of Justice's ADA Information Line at (800) 514-0301 (voice) or (800) 514-0383 (TDD).
The National Mobility Equipment Dealers Association (NMEDA) is an advocate for mobility and accessibility for drivers with disabilities. If you need help with converting or buying a handicap accessible car, truck or van, please consider one of our mobility equipment dealers
https://nmeda.org/wp-content/uploads/2012/01/gas-pump-regulations-for-people-with-disabilities.jpg
400
400
nmeda
https://nmeda.org/wp-content/uploads/2020/06/nmeda-logo.png
nmeda
2012-01-11 22:11:34
2020-10-13 07:19:26
ADA Has New Rules for Pumping Gas for People with Disabilities