Tips for a Safe, Fun and Mobile Accessible Halloween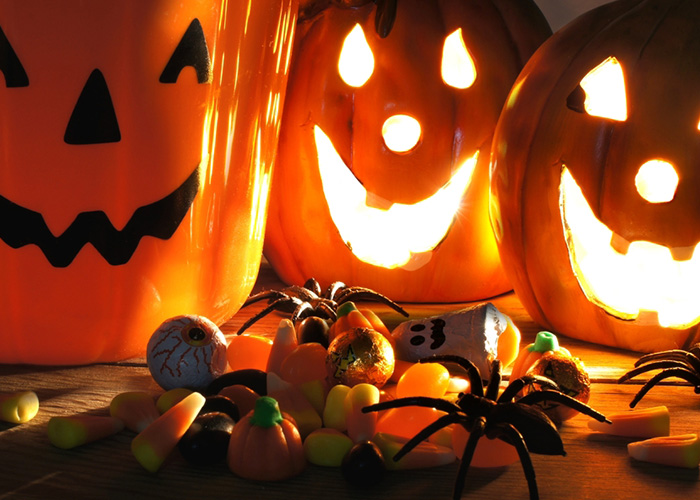 The promise of handfuls of candy and elaborate decorations makes Halloween a pretty important date in any child's calendar. This year, make your holiday memories even more special by following these tips!
Wheelchair Accessible Halloween
Plan your route out a few days before the holiday. At this point, most houses should have their decorations up in preparation for the big night, so you will be able to assess which houses will be easily accessible for you and your children.
Always make sure your child is comfortable wearing a costume, especially if the disguise includes a mask or other constricting pieces. If your kids are not warming up to wearing a bulky or elaborate costume but still want to do something special for Halloween, suggest a simple pair of animal ears or face paint. Also, don't forget that Halloween takes place on a chilly October day, so plan your child's outfit accordingly with added layers and cozy gloves!
Don't be afraid to get creative! There are hundreds of great DIY costume ideas out there that can help transform your kids into their favorite characters or superheroes. You can even incorporate their wheelchairs or scooters into costumes. Designing and putting together a fun costume is a great activity to share with your children and can actually be a good learning exercise.
Because Halloween is a traditionally scary affair, be sure to prepare your kids for some spooky sights. Talk to them about some of the décor they might see while trick-or-treating, as well as the costumes others might be wearing to make sure they are not caught by surprise. If you notice your child is not responding well to some of these factors, suggest other less frightening yet equally fun activities you could do together, like carving a Jack-o-lantern or decorating your home for autumn.
If trick or treating is not the best option for your family, there is no need to forgo the holiday altogether. Throwing a Halloween party at home and stocking it with themed games and snacks can provide the same fun, memorable experiences for your child with added safety and the comforts of home.
Creative Wheelchair Halloween Costume Tips
Having a safe, fun and accessible Halloween is easy when you follow these simple tips. With a little planning and creativity, you can ensure your kids enjoy every last moment of the celebrated holiday.
For more tips and creative ideas, take a look at our Facebook, Twitter and Pinterest pages!
The National Mobility Equipment Dealers Association (NMEDA) is an advocate for mobility and accessibility for drivers with disabilities. If you need help with converting or buying a handicap accessible car, truck or van, please consider one of our mobility equipment dealers.
https://nmeda.org/wp-content/uploads/2014/10/nmeda-halloween1.jpg
0
0
nmeda
https://nmeda.org/wp-content/uploads/2020/06/nmeda-logo.png
nmeda
2014-10-09 10:53:51
2020-10-13 07:42:31
Tips for a Safe, Fun and Mobile Accessible Halloween