2023 Rehab Hospital Tour Kicks off in Jacksonville, FL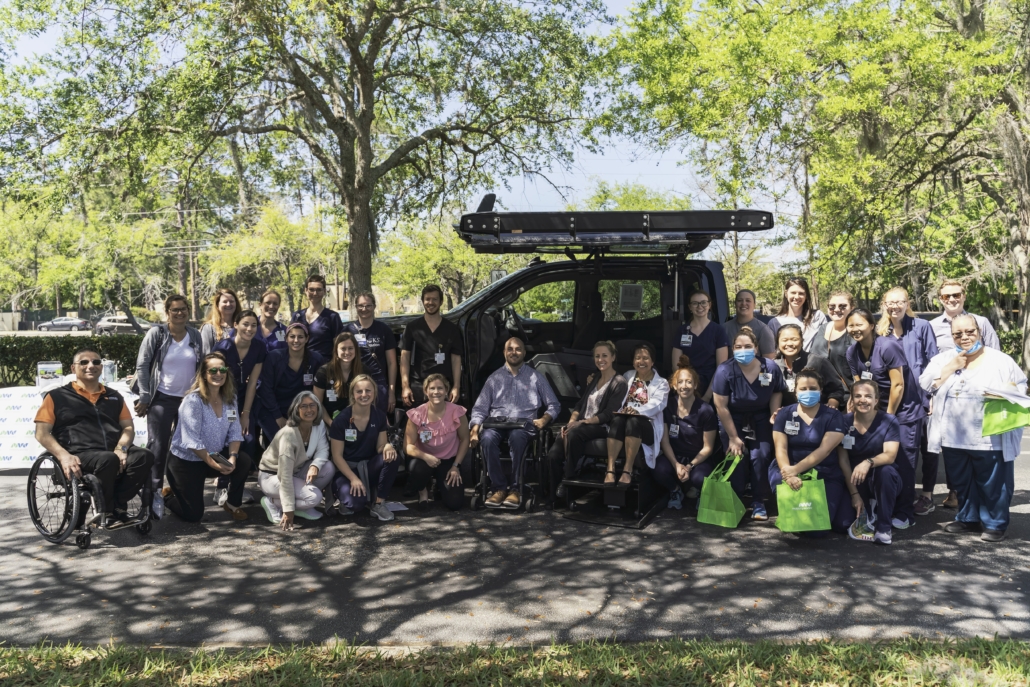 Last week, NMEDA and the United Spinal Association launched the annual Automotive Mobility Awareness tour at Brooks Rehabilitation Hospital in Jacksonville, FL. Over 50 healthcare professionals joined us as Trevor Jennings, NMEDA Director of Partner Relations and Matthew Castelluccio, United Spinal Vice President of Community Support, highlighted how hospital administrators, case managers, OTs, PTs, automotive mobility dealers and manufacturers can work together to improve the lives of their clients.
The event was a resounding success showcasing the latest innovations in wheelchair accessible vehicles and equipment and reminding attendees that NMEDA dealers are a great resource for individuals with mobility issues. The event wrapped up with an ice cream treat while folks explored the vehicles on site.
A huge thank you to MobilityWorks in Jacksonville for participating, we look forward to our next tour stops in:
Denver, CO – April 12
Detroit, MI – May 2
New Orleans, LA – May 31
Boston, MA (date tbd)