NMEDA On the Road
APTA Combined Sections Meeting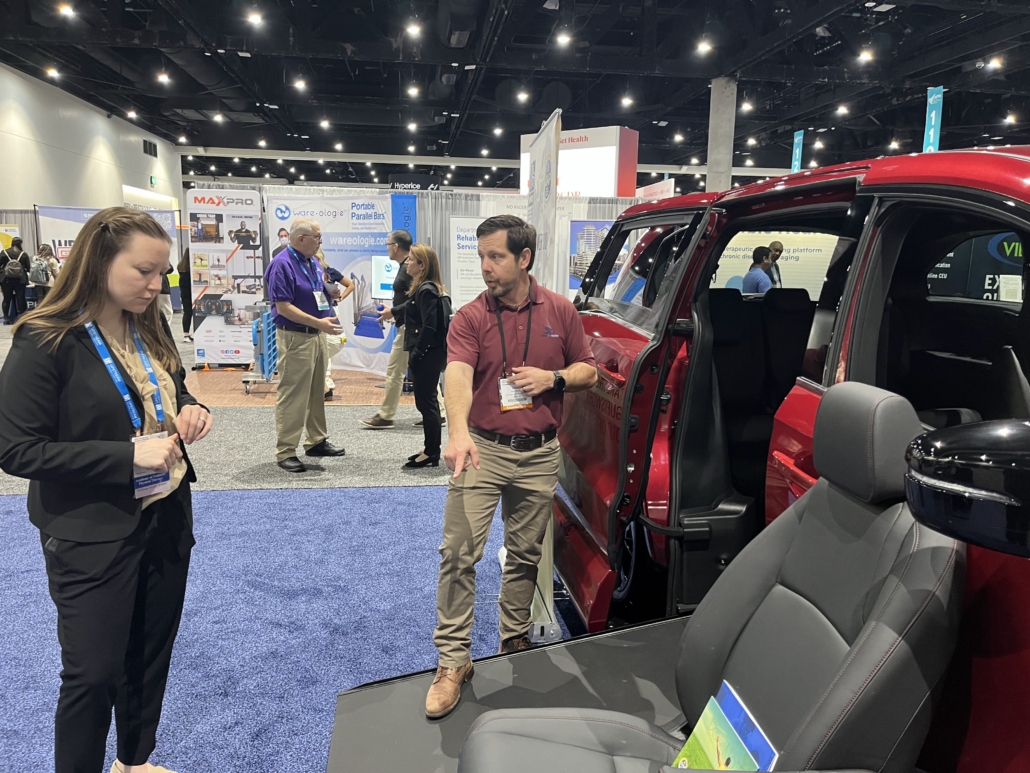 NMEDA recently returned from sunny San Diego, CA where we were exhibiting at the American Physical Therapy Association (APTA) Combined Sections Meeting. What started as an exploratory event quickly turned into "business as usual" as we were very busy in the expo hall educating hundreds of physical therapists on automotive mobility and the importance of using NMEDA-member companies when looking for solutions for their clients.
NMEDA Director of Partner Relations, Trevor Jennings, attended the event to speak with physical therapists with a focus in acute care, neuro, pediatrics, geriatrics, and home health. We were also joined by local NMEDA dealer Golden Boy Mobility who provided a vehicle to display in the expo hall and also helped us man our booth. It was a great event, and we are looking forward to the next APTA Expo in Boston next year!
Our partnership tour continues next month at the International Seating Symposium in Pittsburgh, PA, the American Occupational Therapy Association conference in Kansas City, MO, and the American Case Management Association event in Washington, DC!