Amusement Parks are Making it Easier for Those with Disabilities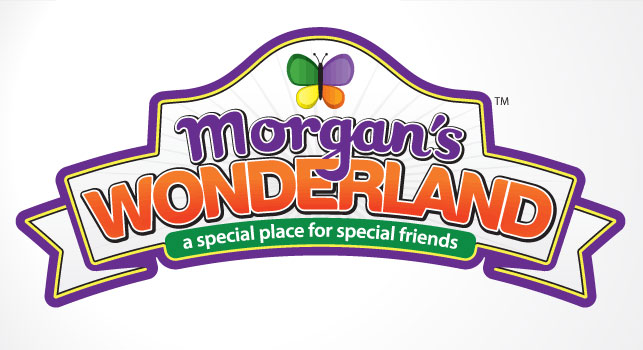 In the rush of everyday life, we have to make time for fun – and what better place than an amusement park. In the last few years, they have become more friendly to those with disabilities. One in particular was specially built for children with disabilities, although it's open to everyone.
A 25-acre park which opened in 2010 in San Antonio, Texas, is the "World's First Ultra Accessible Family Fun Park." Every attraction is completely accessible by those in wheelchairs or with cognitive disorders.
Those with special needs get in free. Those accompanying special needs individuals pay a $10 admittance, and general admission is $15. Parking is complimentary.
The park's opening and closing times vary throughout the year depending on the season. In 2011, it opened March 4.
To help keep the crowds more manageable and provide a level of comfort to children with special needs who may be anxious in crowds, reservations are suggested and may be made online at https://www.morganswonderland.com/ or by phone 1-210-637-3434.
United Access, a NMEDA member is giving away a trip for 4 to San Antonio, TX which includes a visit to Morgan's Wonderland, as well as other great San Antonio attractions. Flight, hotel, accessible van rental, admission to Morgan's Wonderland, Riverwalk and the Alamo, and spending money for food and drink are included. The contest runs until April 30, 2011. To enter, click HERE.
Other "semi-accessible" amusement parks include:
Universal Orlando's Wizarding World of Harry Potter has great information for guests with disabilities on its website at https://www.universalorlando.com/Images/RidersGuideUpdateFlyer_tcm13-10940.pdf.
You might also want to visit  www.universalorlando.com or https://www.universalorlando.com/harrypotter/.
Disney Parks has a guide book for guests with disabilities at https://adisneyland.disney.go.com/media/dlr_v0200/en_US/help/disabil_gdebk_3_08.pdf or you can call (714) 781-4565.
To find out which rides are accessible, visit https://disneyland.disney.go.com/guest-services/guests-with-disabilities/.
In Canada: LaRonde, a Six Flags-owned amusement park at www.laronde.com and Canada's Wonderland at www.canadaswonderland.com.
Google your favorite park to see how accessible it is.
This mobility safety update has been brought to you by NMEDA – the National Mobility Equipment Dealers Association. Need some information on how to make your vehicle wheelchair accessible or upgraded with the latest and most convenient features? Contact a NMEDA dealer in your local area. Your local NMEDA member is a mobility and accessibility equipment expert!
https://nmeda.org/wp-content/uploads/2013/08/morgans_wonderland.jpg
0
0
nmeda
https://nmeda.org/wp-content/uploads/2020/06/nmeda-logo.png
nmeda
2011-03-23 15:05:31
2020-10-13 07:15:30
Amusement Parks are Making it Easier for Those with Disabilities